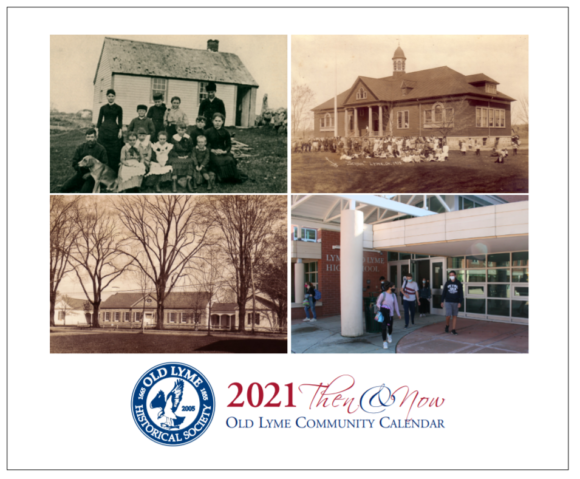 OLD LYME — The Old Lyme Historical Society launches its 2021 Then & Now Calendar this afternoon, Thursday, Nov. 19, from 3:30 to 5:30 p.m. at 55 Lyme Street front yard – wear your masks!
This will be will be an outdoor, drive-thru Launch Party to celebrate the new 2021 Old Lyme Historical Society Calendar.
Walk-ups are requested to wear masks and social distance.
Calendars will be on sale at $12 each.