OLD LYME — The polls are still open at Lyme-Old Lyme Middle School (LOLMS) and Lyme Town Hall.  The doors at LOLMS above will close at 8 p.m.  The same will happen to the doors at Lyme Town Hall and the Official Ballot Boxes at both town halls will also be locked at 8 p.m.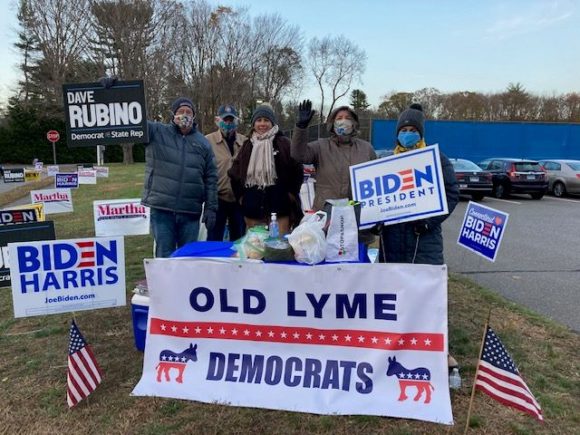 Supporters of both parties were out in force to support their candidates. The Democrats above in the photo are (from left to right) Peter Hunt, John Pote, Marisa Hartmann, Chairwoman Christine Gianquinto, and Gloria Dimon.
Republicans gathered in the photo above are (from left to right) Deb Czarnecki, Dean Williams, Tim O'Rourke, Dave Kelsey, Lisa Knepshield, 23rd House District incumbent candidate Devin Carney, and Dave Evers.