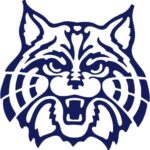 LYME/OLD LYME — The Old Lyme girls enjoyed back-to-back wins on the road, Feb. 1 and 3.
Last Saturday, Feb. 1, the girls defeated North Branford 47-21 in what coach Don Bugbee described as "probably the best team effort of the season." Noting that the girls were "regrouping after two straight losses," he commented, "Contributions from 10 players, especially on the defensive aspect of the game, made them a very difficult match-up for North Branford."
Highlights of the game included Junior Emily DeRoehn scoring 12 points, while taking nine rebounds and three steals. Meanwhile, Sophmore Megan Loflin added 12 points with five rebounds and Junior Sam Gray scored eight points, with five rebounds and three steals.
This game took the Wildcats record to 8-5.
Additionally, the Junior Varsity (JV) girls won their game 49-25, bringing their record to 11-1. Freshman Hayley Cann had 16 points and Sophmore McLean Signora added 15.
On Monday, Old Lyme continued their winning streak beating Westbrook away 54-31.  Bugbee told LymeLine, "It was a very good team effort for the second straight game, which put us in control throughout the contest." He added, "Contributions from 10 players, both defensively and offensively, were the key to this success." Top scorer was junior Sam Gray, who scored 19 points and took eight rebounds.
The Wildcats are now 9-5.
The JV girls won their game 50-12, bringing their record to 12-1. Leading the team in scoring were freshman Hayley Cann with 11 points, sophomores Melanie Warren and Maddie Thompson with 10 and 9 points respectively, and freshman Alexis Fenton with nine.
Old Lyme, playing at home, meets Old Saybrook tomorrow, Thursday, Feb. 6, and then faces Morgan at Clinton on Saturday, Feb. 8.