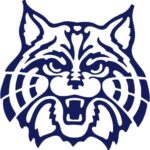 LYME-OLD LYME — The Lyme-Old Lyme Varsity girls played what coach Don Bugbee called a, "physically tough" game Saturday (Feb. 8) and came away with a 38-32 loss but it was by no means an embarrassing one. The low score hints at the demanding nature of the contest causing Bugbee to conclude, "We'll learn from our shortcomings and get better as a result."
Junior Sam Gray scored eight points and nabbed five rebounds, while fellow Junior Grace Lathrop added six points and five rebounds. Senior Taylor Thompson also scored six pooints with six rebounds and Junior Ellie Zrenda contributed the same number of points and rebounds as Thompson.
Old Lyme's record stood at 10-6 at the end of that game.
The Junior Varsity girls, who are having an exceptional season, took their record to 14-1 with a resounding 52-16 victory over Morgan. Sophomore Ali Kyle led the team's scoring with 15 points followed by Freshman Hayley Cann with 12 and Sophomore Marina Saia Lloret with nine points.
Tuesday (Feb. 11) brought the Haddam-Killingworth girls down to Old Lyme but H-K went home with a bitter 34-54 loss allowing the Wildcats to take their record to 11-6.  Bugbee described it as, "A very solid team effort both offensively and defensively throughout the game," adding, "Contributions in all aspects of the game coming from everyone made us a difficult opponent for sure."
Junior Sam Gray scored 14 points while fellow Junior Emily DeRoehn also scored 14 with 10 rebounds and three steals. Junior Ellie Zrenda notched nine points, four rebounds and three steals.
The JV team continued their extraordinary march with a 42-24 win over H-K taking their record to a remarkable 15-1.
Freshman Hayley Cann scored 16 points while fellow Freshman Alexis Fenton added 13.
On Friday, Feb. 14, Old Lyme take on Fitch at 5:30 p.m. (JV) and 7 p.m. This home game for Old Lyme will also be Senior Night at which the team's sole Senior, Taylor Thompson and her parents will be honored.