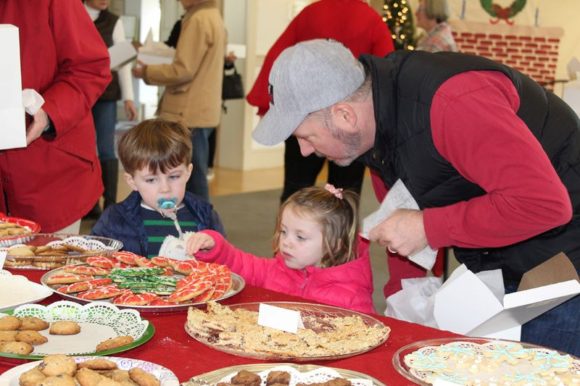 OLD LYME — You know the feeling: the holidays are in full swing — there's shopping to do, the house needs decorating, there are concerts and plays at school, and tree lightings and house tours to attend. And you've got family coming to visit … On top of it all, with Thanksgiving so late, there's even less time to get it all into your busy schedule. Where will you find the time to bake and decorate holiday cookies?
The answer … don't!
Instead, get your cookies at the annual Child & Family Agency Holiday Cookie Walk on Saturday, Dec. 7, at the Old Lyme Town Hall.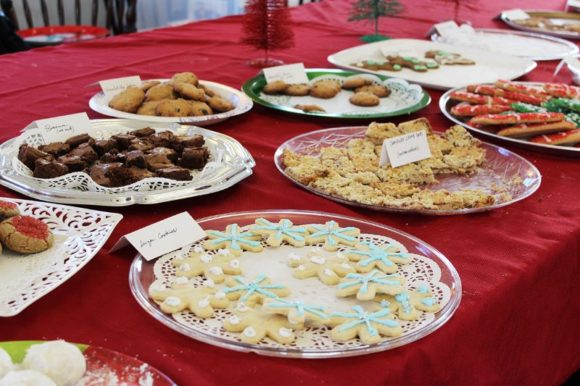 What is a "Cookie Walk"? Our volunteers bake a variety of beautiful holiday cookies, and we display them so visitors can walk past the displays and choose their own cookies. These aren't pre-packaged cookie trays … at the Cookie Walk, you decide which cookies — and how many — you want to purchase. Cookies are then weighed and boxed for purchase. Get there early for the best selection. You can serve them at your neighborhood LYSB party, or freeze them for Christmas Eve., or just eat them when ou choose!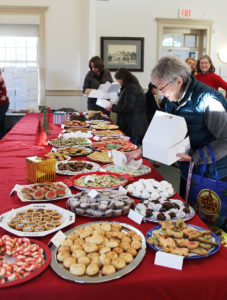 Proceeds benefit the programs and projects of Child & Family Agency of Southeastern Connecticut.
The Cookie Walk is on Saturday, Dec. 7, from 10 a.m. to noon (or as long as the cookies last …) in the Old Lyme Town Hall at 52 Lyme St., along with the Lyme Youth Service Bureau's (LYSB) Photos with Santa. While you're choosing cookies, the kids can get a picture taken with Santa (donations to LYSB.)
Child & Family Agency is a private, nonprofit organization whose mission is to nurture children and families to develop their strengths through service, partnership, and advocacy. With offices in New London, Essex, and Groton, and programs dealing with children's health care, child abuse, family violence, teen pregnancy, parent education, and child guidance, Child & Family Agency is the largest nonprofit children's service provider in southeastern Connecticut.
Volunteers and supporters are always welcome. For more information, visit www.childandfamilyagency.org. Questions on the Cookie Walk or about joining the Thames West Auxiliary of Child & Family Agency may be directed to CFA.LOLauxiliary@gmail.com.
Follow Child & Family at this link on Facebook.