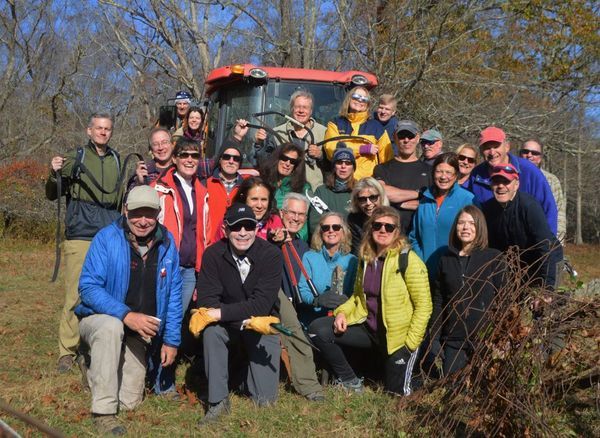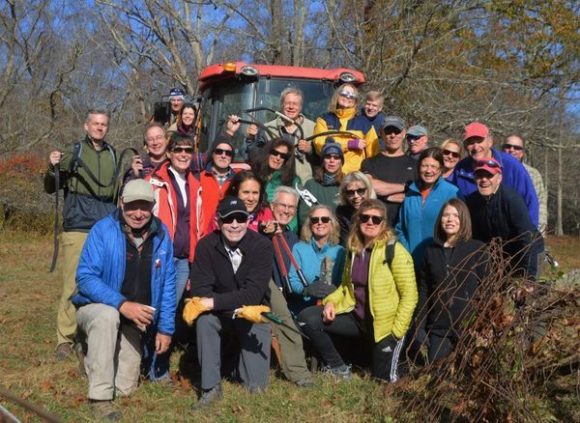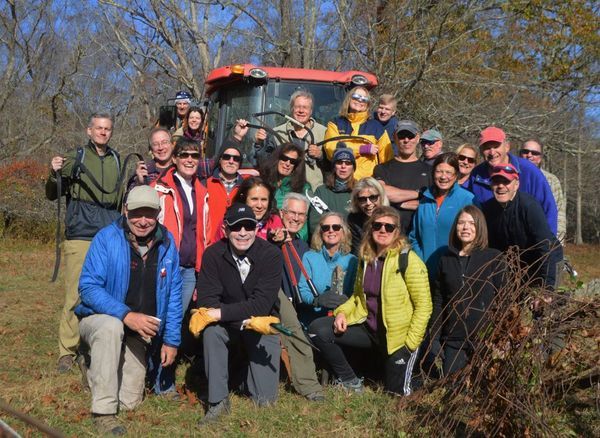 OLD LYME — The Town of Old Lyme purchased 300 acres of the McCulloch farm in September, and the Old Lyme Open Space Commission has been working since to prepare the property for public access.  Coincidentally, the Connecticut Hiking Alliance (CHA) was at the same time looking for worthwhile volunteer projects.
It was a perfect match for both organizations and thus the McCulloch Farm horse-fence removal project became the CHA's Act of Kindness #76. 
The CHA is an active group with three trademarks – day's activities end with an "Après-hike" social period; they graciously provide "Acts of Kindness," whether that be muscle power/manual labor, cash donations, in-kind donations, and goods donations; and they love photo memories, taking lots of pictures and posting them on their website. Volunteers from the group take on trail work around the state.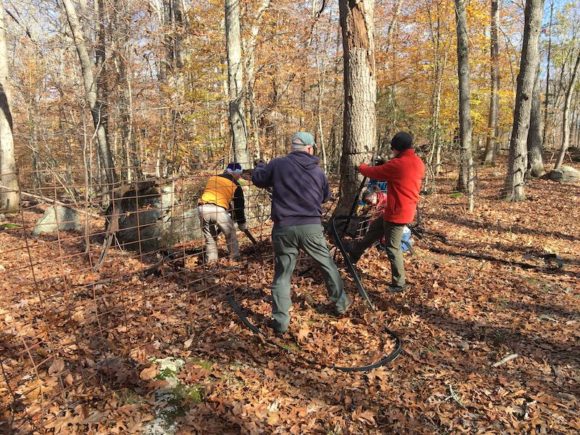 Amanda Blair, Open Space Commission Co-Chair, and Bill Ruel, of CHA, put Saturday, Nov. 9, on the organization calendars.  Ruel and about two dozen volunteers from all across Connecticut showed up early that morning at The Bowerbird in Old Lyme to meet with Open Space Commission members, and everyone car-pooled to the McCulloch property (where construction of parking areas hasn't yet started.)
The day's job was to dismantle and dispose of old McCulloch Farm horse-fencing. According to a McCulloch family member, rubber strips strung between cedar posts were cut from old factory conveyor belts and installed some 40 years ago to keep prize-winning Morgan horses in the fields.
According to Blair, "Taking down the fencing was a big step as the property transitions from a farm to a beautiful hiking property.  McCulloch open space and the Old Lyme Land Trust's neighboring Lay Preserve will be an expansive 450-acre 'Green Corridor' with great hiking trails to connect one property to the other."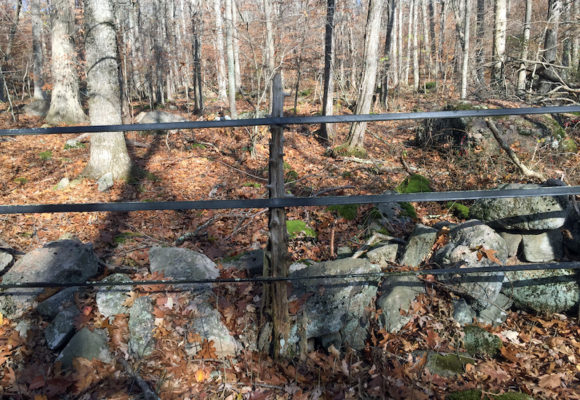 "We're so, so grateful for the help from the Connecticut Hikers Alliance to do some of the needed grunt work.  It's been all volunteers from both groups working together for a good cause."
In a preview of the future, after the fencing take-down, Hiking Alliance volunteers trekked from the McCulloch property through the Lay Preserve to Lord's Meadow Lane, and back.  Keeping it an all-Old Lyme event, the volunteers enjoyed their "après-hike" social period at the Hideaway Restaurant and Pub.
Photos of the day's activity can be found @https://www.meetup.com/The-Connecticut-Hiking-Alliance-great-hikes-and-more/photos/30513732/486511049/
For more information about the Connecticut Hiking Alliance, visit this link.
For more information on the Old Lyme Open Space Commission, visit this link.