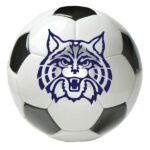 LYME-OLD LYME — Old Lyme tied East Hampton Friday 2-2 away at East Hampton High School.
Angus Tresnan was the first to score with an unassisted goal for the Wildcats. The second goal for Old Lyme came off the foot of Timothy O'Brien with an assist from Garrett Smith.
The two goals for East Hampton were an own goal by Old Lyme and the Bellringers' second goal was scored by Justin Landon unassisted.
In goal for the 'Cats was Ryan Tetreault with seven saves while Noah Gibson made three saves in goal for East Hampton.
Old Lyme is now 5-3-3 overall and 2-3-3 in the Shoreline Conference.