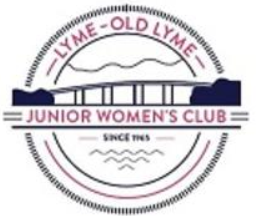 OLD LYME — The Lyme Old Lyme Junior Women's Club (LOLJWC) is hosting their annual New Member's Social at 6:30 p.m. on Friday, Sept. 20, at Kokomo's in Old Lyme. The Club will be providing appetizers at the event.
The LOLJWC welcomes all women over the age of 18 (no upper age limit) from Lyme, Old Lyme, Old Saybrook, Westbrook, Essex, and Deep River, or anyone who feels connected to those communities to join the club. This event is an opportunity to meet veteran club members and the club board and to socialize with other new members.
The Club is a non-profit organization that is dedicated to serving their community through volunteerism and philanthropic giving to a variety of organizations and causes. Recent service projects have included the installation of the new Cross Lane Playground, BINGO Night Fundraiser for the Lyme Ambulance Association, Annual Scholarships for local high school seniors, Birthday Bags for the Soup Kitchen, and hosting a blood drive, among others.
The LOLJWC's primary mission is to provide local women with a supportive network of like-minded women dedicated to engaging with their community through service. Annual dues are $45 per member. 
For more information, contact the LOLJWC board at loljrwomensclub@gmail.com