OLD LYME — Members of Old Lyme's Volunteer Ambulance Association proudly hold the General Assembly Official Citation with which the organization was presented to celebrate 70 years of service to Old Lyme. The citation was presented by State Senator Paul Formica (R-20th) and State Rep. Devin Carney (R-23rd) and stated, "For the past 70 years you have been answering the call of Old Lyme citizens in need, Dedicated individuals and local support have made these past 70 years a success and ensured that Old Lyme has one of the best volunteer companies in Connecticut."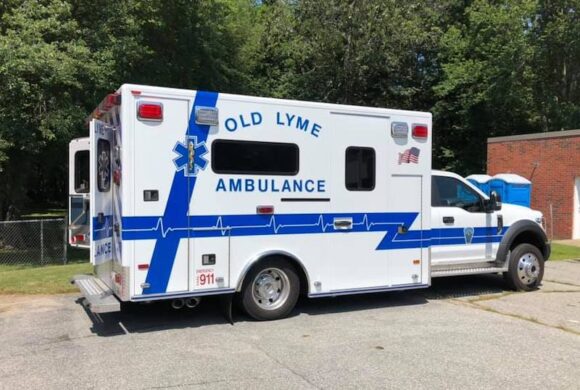 The citation concluded, "Here's to another 70 wonderful years and many more! The entire membership [of the Connecticut Congress] extends its very best wishes on this memorable occasion and expresses hope for continued success."
A day of festivities for family, friends, and neighbors was held at Cross Lane Park to celebrate the occasion.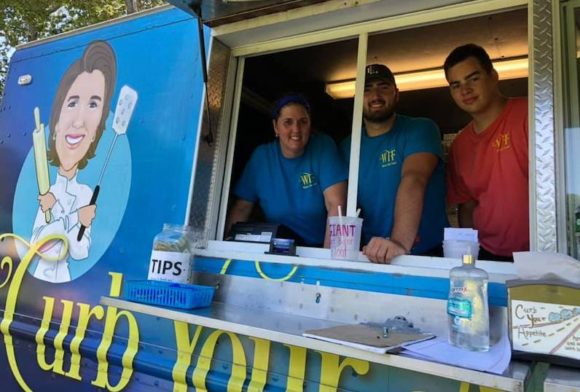 There was food …
fun…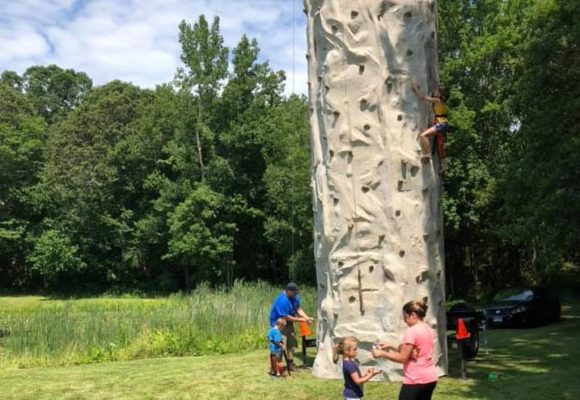 and there were things to go up …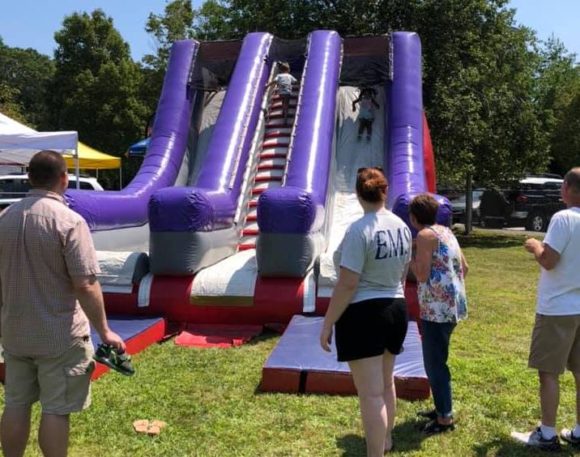 things to come down …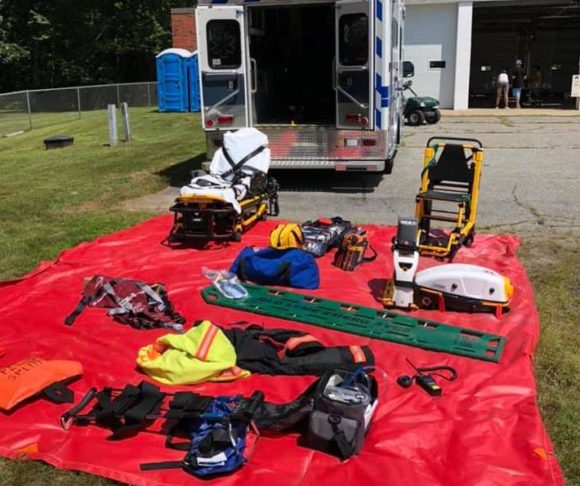 things to see — like the contents of an ambulance …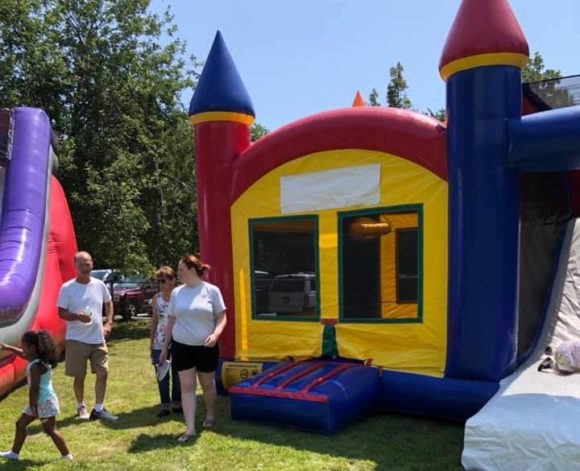 things to jump up and down on …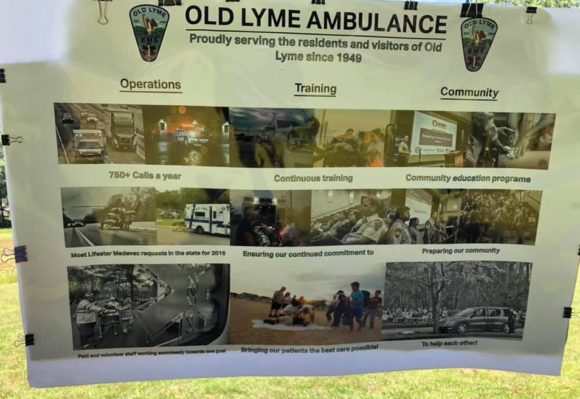 things to read …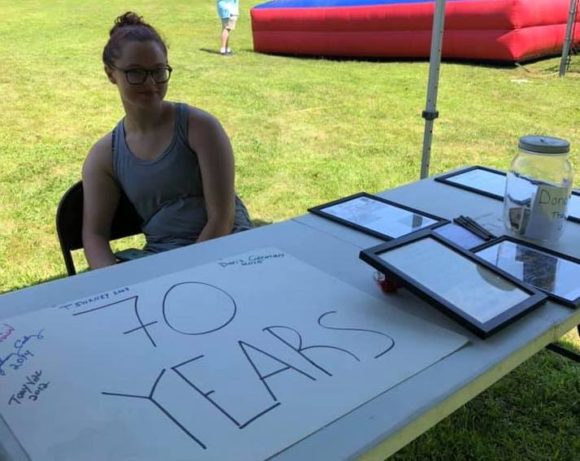 things to view …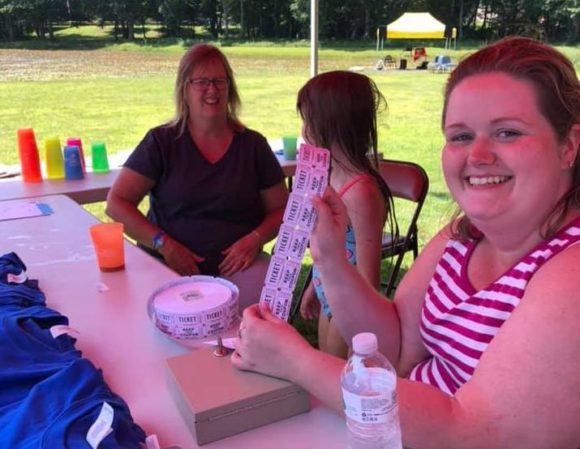 tickets to sell …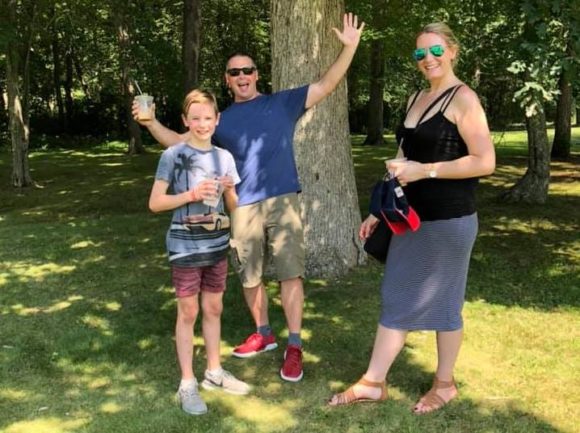 and smiles …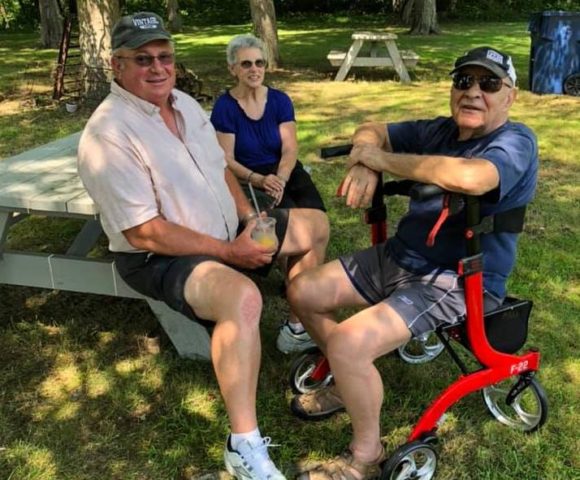 and more smiles …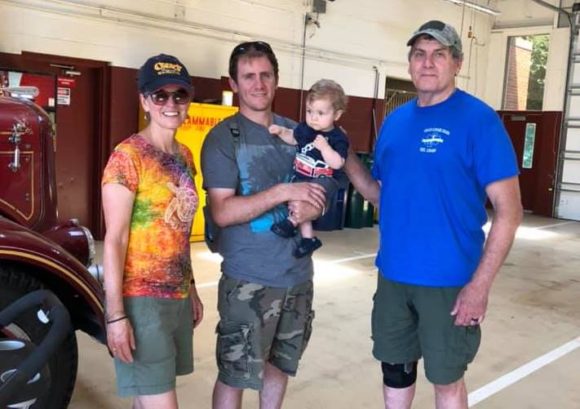 and still more smiles — this is the Cody family …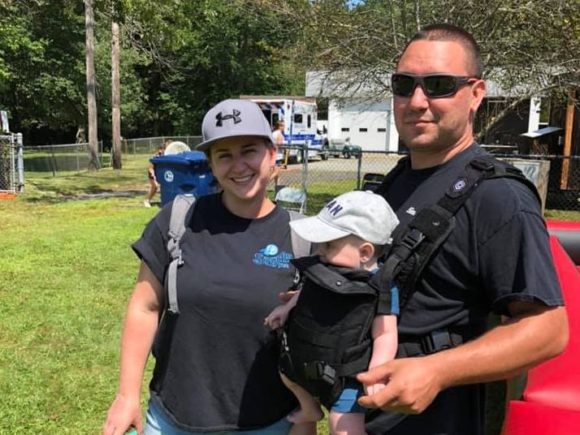 and yet more smiles from all ages  all round!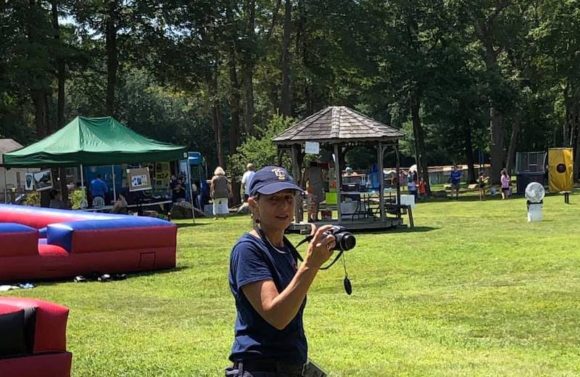 Many thanks to Doris Coleman, pictured above in action, for all the photos!
And finally, thank you Old Lyme Volunteer Ambulance folks and all Emergency Personnel for your dedicated service to our town.