OLD LYME — Several hundred Florence Griswold Museum patrons, board members, invited guests, state and local dignitaries, staff, volunteers and members of the public gathered in perfect weather at the Museum Monday morning to celebrate the opening of the Robert F. Schumann Artists' Trail.
The event allowed all the guests to be among the first to experience the natural, artistic, and historic highlights of the Museum's site via this new, half-mile, ADA-accessible pathway.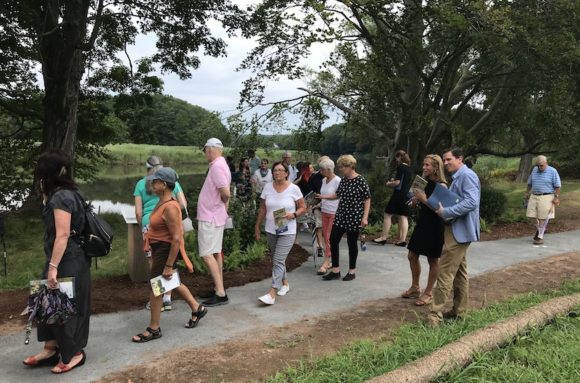 The Artists' Trail has 242 trees, 452 shrubs, 1,705 bulbs, 2,642 groundcovers, and 8,808 meadow grasses.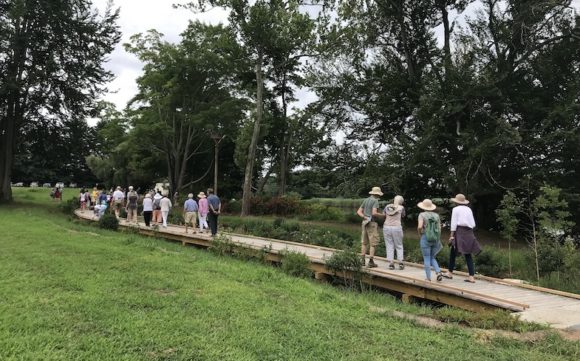 There are 21 bird boxes that provide habitat for Big Brown Bats, Little Brown Bats, Barred Owls, Eastern Screech Owls, Wood Ducks, American Kestrels, Songbirds, Eastern Bluebirds, Great Blue Herons, and Ospreys.  It was noted that most of the structures are at capacity already!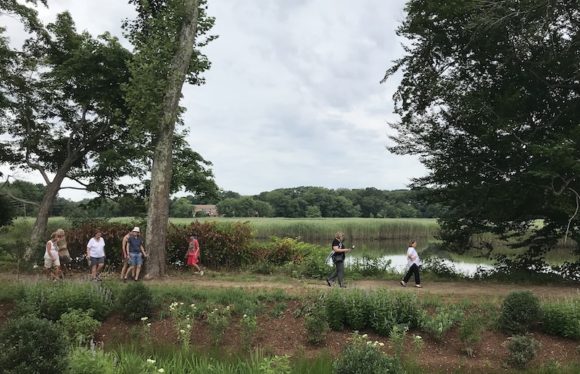 Guests had the opportunity to meet landscape architects Stimson Associates and the Mountain View landscaping team, participate in a creative activity, and also enjoy refreshments on the veranda.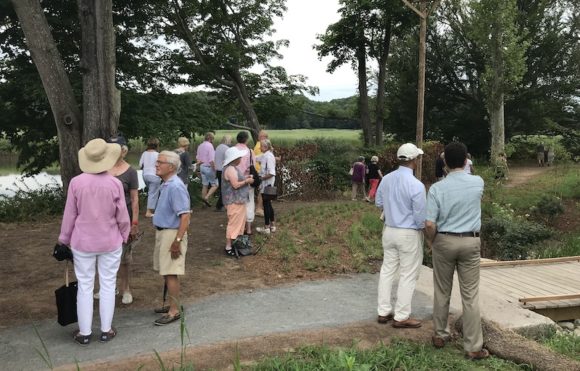 In 2017, the Robert F. Schumann Foundation awarded the Museum a $1 million dollar grant for the implementation of a new vision for the 12-acre property.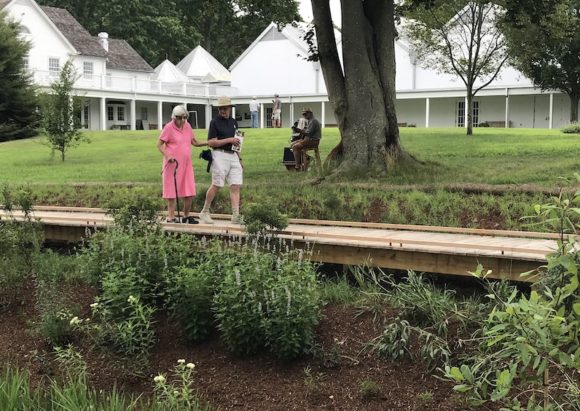 Stephen Stimson Associates Landscape Architects studied archival photographs, paintings by the Lyme Art Colonists, and previous research from archeological digs onsite to create a Master Landscape Plan, including the Artists' Trail.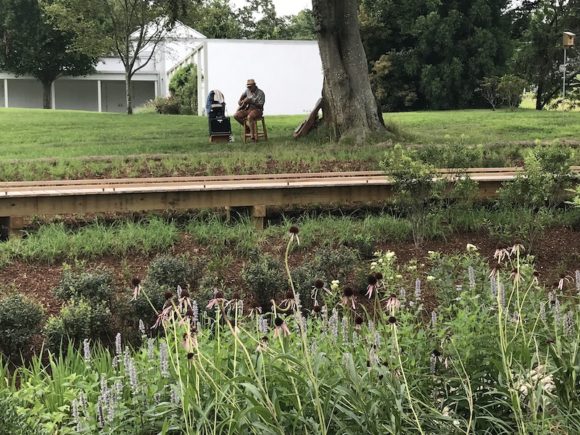 Late in 2018, Mountain View Landscape broke ground along the riverbank to prepare a rainwater garden. They also installed 19th-century repurposed granite to create tiered access to the hillside.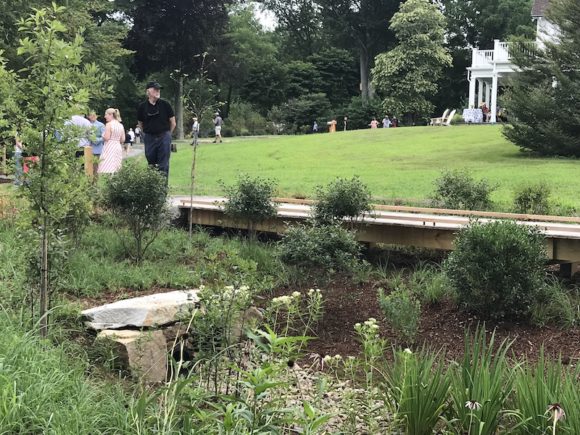 Since mid-March the crew has been working steadily to cut paths that will become four distinct walks (riverfront, garden, hedgerow, and woodland) that highlight the ecology of migratory bird habitats and native plans as well as locations of historical significance to the Griswold family and the Lyme Art Colony.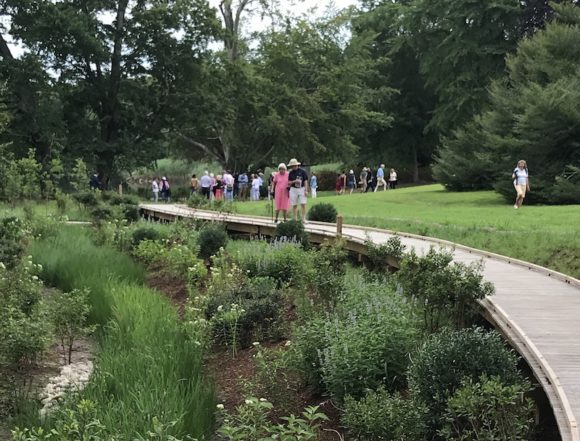 They outlined the footprint of the original studio of Impressionist artist Childe Hassam with granite blocks, designated the historic orchard with black locust posts, and built an overlook on the Lieutenant River.
And so much more …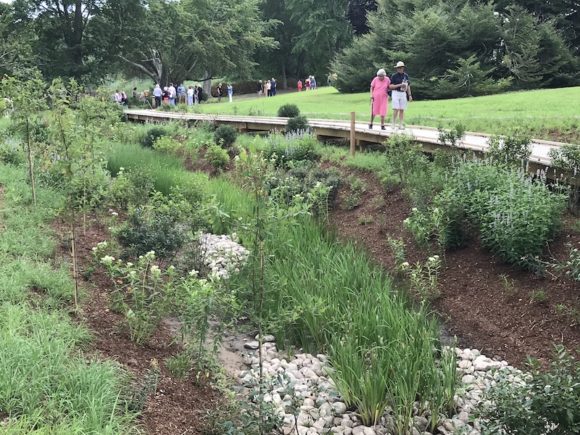 Behind-the-scenes, staff has been working on way-finding and interpretive materials that will help guide visitors through the natural, artistic, and historic highlights of the Museum site.
Robert F. Schumann was a devoted trustee and patron of the Museum for nearly two decades.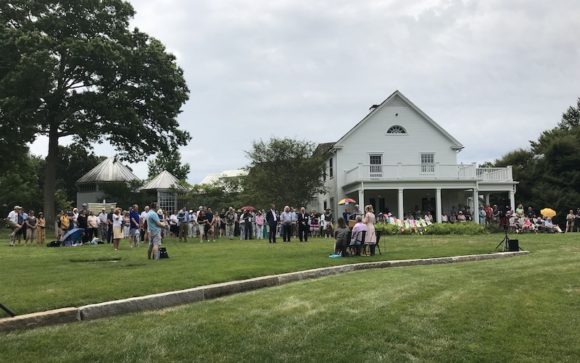 The Museum seeks to honor Schumann's legacy as an avid birder, conservationist, and philanthropist by dedicating the Artists' Trail in his honor.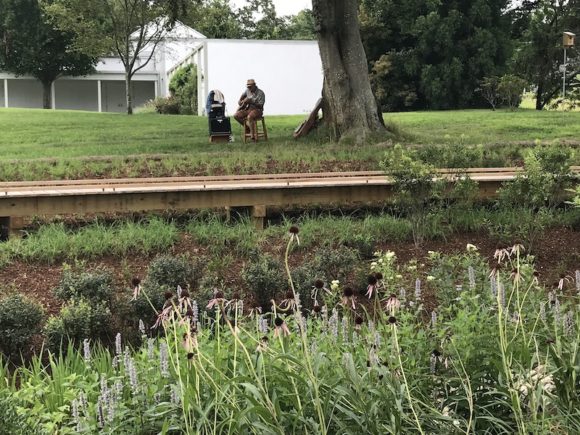 Editor's Note: For a further description of the event, visit this link to read an article by Mary Biekert of The Day titled, 'Florence Griswold Museum celebrates opening of Artists' Trail,' and published July 22 on TheDay.com.