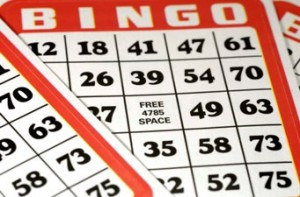 Sound View Beach Association hosts Bingo on Wednesdays in the summer through Sept. 4, at the Shoreline Community Center, 39 Hartford Avenue, Old Lyme.
Doors open at 6 p.m. and the game starts at 7 p.m.
Come for a fun evening and win some money!
Admission is $12 per person.
For information, call Bob at 860-434-3745 or 860-225-9458.