Calling all booklovers!
The Friends of Lyme Library have announced that they will hold their Summer Book Sale this year on Friday and Saturday, June 14 and 15, in the library's community room.
The sale will be open on Friday from 3 to  7 p.m. and Saturday from 10 a.m. to 4 p.m. There will be a large selection of books, both fiction and nonfiction, for sale. Most of the books for sale are hard cover along with a good selection of trade paperbacks, children's books, DVD's, and CD's.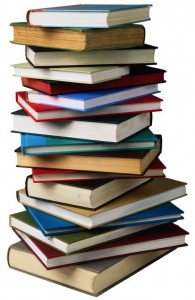 Credit cards will be accepted for purchases over $20. Stop by and find some treasures to add to your home collection.
The library is located on Rte. 156 in the new town complex shared with the Lyme Town Hall and Lyme Consolidated School.
The Friends appreciate your support and generous donations. They look forward to seeing you at the the Friends' Summer Book Sale.
For library hours and directions, visit www.lymepl.org.