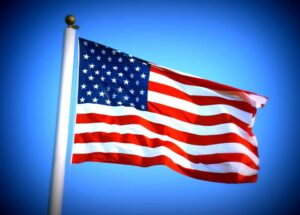 Old Lyme's Annual Memorial Day observance is scheduled to start at 11 a.m. on Memorial Day, Monday, May 27.
The Memorial Day observance is sponsored by the Town of Old Lyme, the Old Lyme Fire Department, American Legion Post # 41 and Veterans of Foreign Wars Post #1467.
If readers would like to participate, contact the Old Lyme First Selectwoman's office at Town Hall or email olfd387@comcast.net.
The grand parade will start promptly at the Lyme Street Fire Station and proceed via Lyme Street and McCurdy Road to the Duck River Cemetery for a memorial service.
Following the program, the parade will re-form and return to the fire station where refreshments will be available to all parade participants.
The winners of the annual essay contest titled, "What Memorial Day Means To Me," will read their essays as part of the cemetery program.
Parade participants are asked to report to the fire station not later than 10:30 a.m. for assignment to positions in the line of march, which will form on the access road behind the fire station.
In the event of rain, the parade will be canceled and an appropriate ceremony will be conducted at the Middle School Auditorium at 11 a.m. followed by refreshments at the Lyme Street Fire Station.