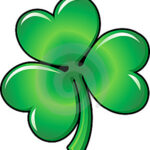 In honor of St. Patrick's Day, all are welcome at the Lymes' Senior Center, 26 Town Woods Rd., Old Lyme today,Thursday, March 14, at 1 p.m. for a performance by the Gray School of Irish Dance.
Dancers will demonstrate a variety of Irish Dances including soft and hard shoe dances. The dances will include reels, jigs, hornpipes (both contemporary and traditional) and Celtic dances.
The dancers will be dressed in traditional Irish Dance costumes.
This performance is free to attend.