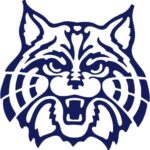 In a thrilling game played yesterday on their home field, the Lyme-Old Lyme High School soccer girls defeated Old Saybrook 3-2.
Old Saybrook's Allison Cody scored two goals in the first half, both unassisted, to lead the game 2-0.
Later with 5:25 minutes left in the first half, Wildcat Britney DeRoehn scored off of a cross from Kaylee Armenia.  Mya Johnson then scored unassisted at 23:46 in the second half to tie the game.
With 2:12 remaining on the clock, Johnson — the Wildcat's all-time leading scorer — netted the game-winning goal off a corner kick assist from Danielle McCarthy.
Grace Coverdale and Sam Gray were in net for Old Lyme and made two saves each, while Kelsey True was in goal for Old Saybrook with 10 saves.
Old Lyme is now 2-0-1 overall and 1-0-1 in the Shoreline.