It all began with a concert … 'Otis and the Hurricanes,' who were introduced by the new Director of the Florence Griswold Museum Rebekah Beaulieu (pictured above), played their hearts out Friday evening on the lawn gently sloping away from the Museum down towards the Lieutenant River. The music — a mix of rhythm, blues, New Orleans 'funk,' and good ol' Rock & Roll — started many a foot tapping and prompted others of all ages just to get up and dance!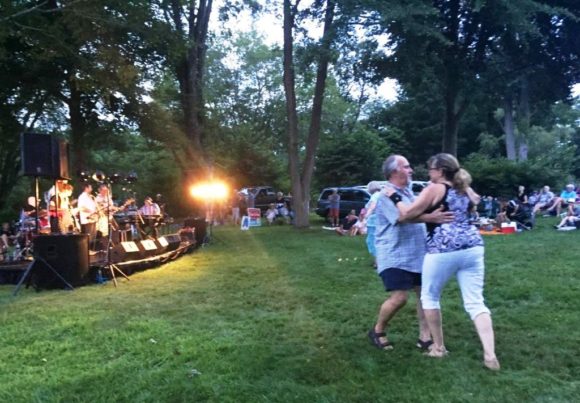 Despite forecasts to the contrary, Saturday dawned  a perfect day … in fact, a great day to go out and run a 5K, which several hundred people decided was the best way to start their day and in so doing raised funds for the Timothy P. Buckley Memorial Fund.
Vintage automobiles gathered at the Bee & Thistle to participate in the Lyme-Old Lions' Classic car Show.
The Florence Griswold Museum was a hive of activity from start to finish of Saturday.  Vendors galore pitched their tents to create a Bohemian Street Fair …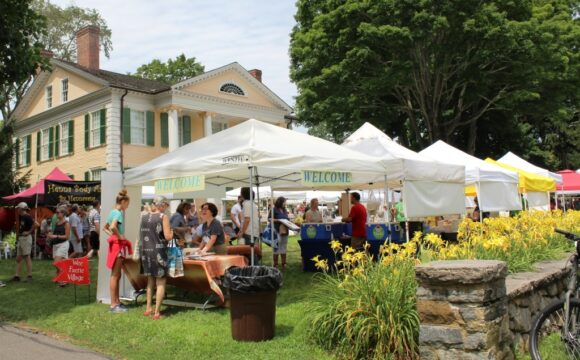 Dogs paraded for prizes … well, to be precise, some paraded on four feet, while others — like these charming chihuahuas — simply took a ride!
All sorts of wonderful things were happening at the 'Hands-On, Minds-On' tent such as standing inside a bubble cylinder, as this boy is … somewhat to his consternation, it appears!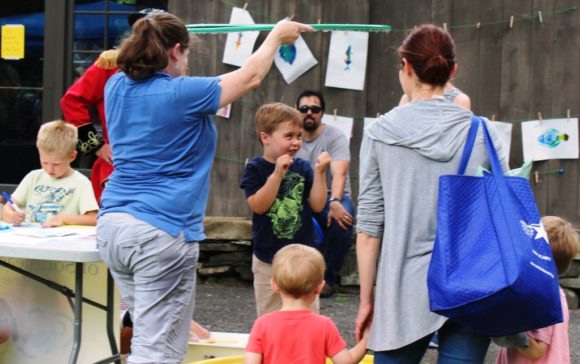 And down by the river, the musicians participating in Lymestock  played away …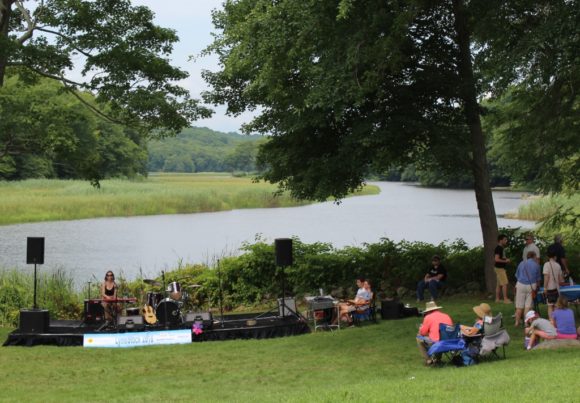 Snakes alive!  The Old Lyme Land Trust offered viewing of 'Live Reptiles' in front of the Lyme Art Association …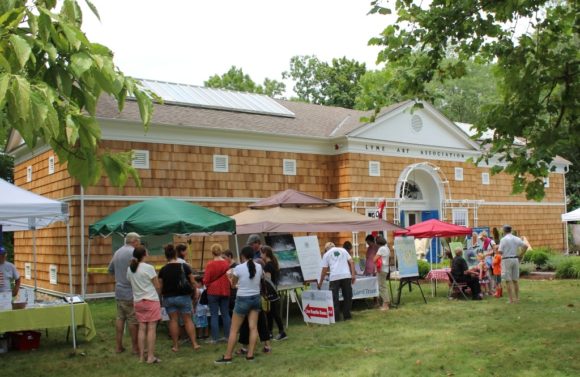 while the Lyme-Old Lyme Chamber of Commerce raised funds for their scholarship program at the same location.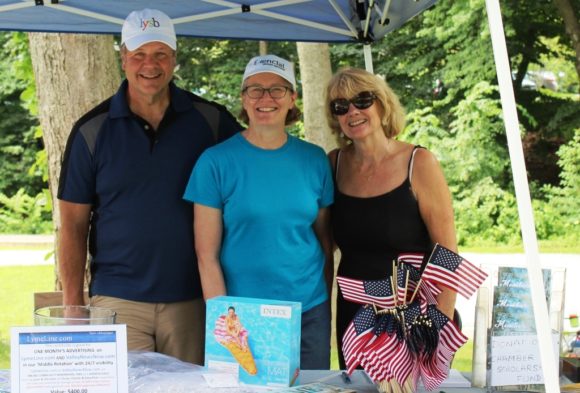 Across the street at the Old Lyme Inn, the 'Fence Painters' offered their work in many different genres for sale … and the artists sometimes found time for a chat too …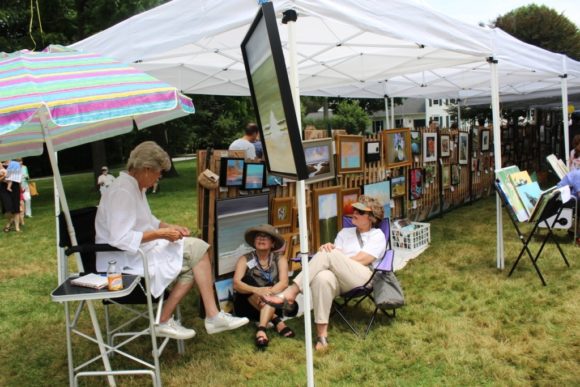 Also at the Inn, a band played, food was cooked and to the delight of many, beer was served.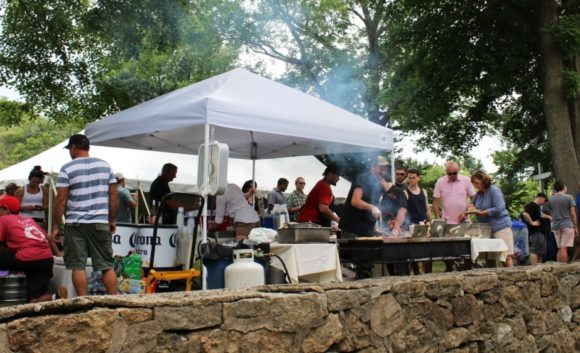 On the southern side of the highway, not only was art sold at Lyme Academy College but it was also made …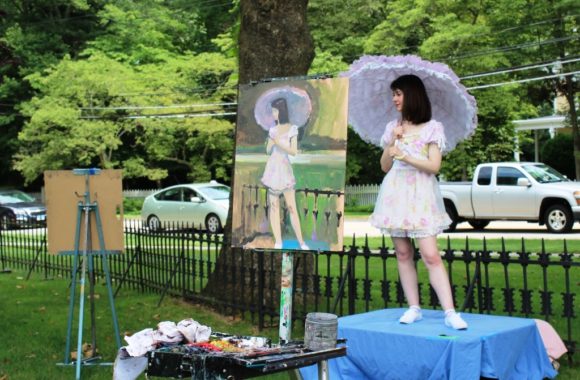 And finally, next door to the College, dancers danced among the sculptures at Studio 80 + Sculpture Grounds.  The works created by the owner of the property, Gil Boro, formed a stunning backdrop to the contemporary dance troupe's moves.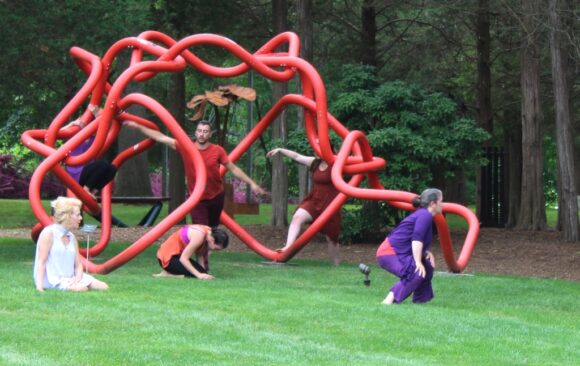 And thus Midsummer memories galore were made!