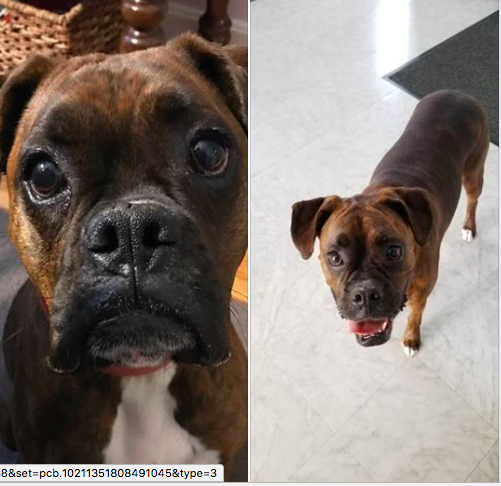 UPDATE: 7/30, 8:54am: We just read a Facebook message posted at 8:52 a.m. that Libby has been found!
This beautiful and much-loved dog named Libby bolted from home during the storm and fireworks last night from Bittersweet Lane in Old Lyme.  Her owners, the Ryans, say she is "a sweet and energetic brindle boxer."
Please call 860-304-3334 if you have seen her.