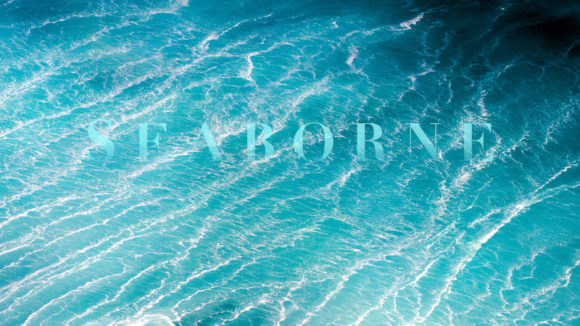 Experience contemporary chamber music featuring The Percussion Collective — Robert van Sice on Friday, May 11, at 5:30 p.m. at Lyme Art Association. Their distinctly insightful approach to the performance of percussion chamber music challenges the limits of excellence and delights audiences.
Enjoy the sounds – and sights – of Seaborne, The Percussion Collective's new composition that includes cinematography of the ocean as an integral element of the performance.  A recent concertgoer who saw the world-premiere of Seaborne at Yale in March described her experience thus, "I was so moved by the performance that I left with tears in my eyes, it was very powerful and beautiful – I can't wait to experience it again."
The Percussion Collective was formed by Madison resident, Professor Robert van Sice, Chair of the Yale Percussion Department.  The program will begin with Seaborne, a piece by Emmy Award-winning composer Garth Neustadter. In addition to the compelling percussion work for six musicians, Seaborne also contains a video component by marine photographer Kjell van Sice, putting the piece "at the nexus of the percussive art soundscape and the visual celebration of our endangered oceans."
Neustadter's mastery of cinematic composition and van Sice's poetic aquatic images prove to be a powerful collaboration in this new work for percussion sextet.  Seaborne aims to awaken sensibilities in the audience to both the importance and beauty that our oceans possess.
The ensemble will then perform the iconic Sextet by Steve Reich, one of the seminal pieces in the percussion repertoire.  The Percussion Collective — Robert van Sice performed the world-premiere of Seaborne at Yale in March. This concert in Old Lyme represents the continuation of their national tour. 
This special performance has been generously sponsored by The Howard Gilman Foundation.  Howard Gilman believed in the power of the arts to transform lives and the Foundation honoring his legacy supports the most robust, innovative, and promising performing arts organizations.
Admission is $35; Student admission is $10.  Admission includes a reception prior to the concert at 5:30pm; the concert begins at 6:30pm.  After the performance, continue your evening with 10 percent off dinner at Old Lyme Inn, only available to MMModern concertgoers. 
For full details and to purchase tickets, visit Masterworks at www.musicalmasterworks.org or call 860.434.2252.