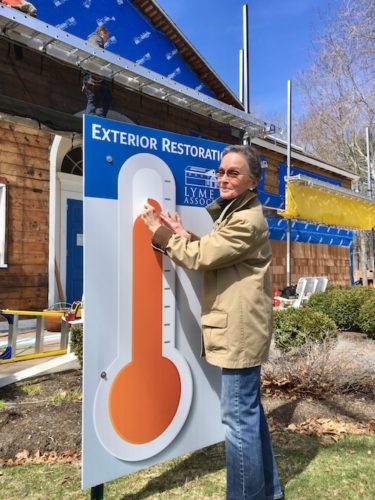 Lyme Art Association, striving to reach a goal of raising $364,000 by April 30 for donations to be doubled, is 95 percent of the way there.
Pictured in the photo at left, Carrie Walters, Campaign Chair and Board member, adjusts the thermometer to reflect the latest donations and hopes to raise the thermometer $18,200 by month's end.
Visit this link to see our article about the renovation project currently underway at the Lyme Art Association and the associated fundraising efforts.