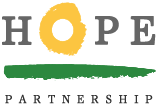 On Wednesday, April 11, HOPE Partnership will be hosting their annual "FRIEND raiser" at the Old Lyme Country Club in Old Lyme, CT.  This event will be held from 5 until 7 p.m. with hors d'oeuvres and wine, and is free to all who wish to attend.
HOPE is inviting all interested members of the community to join them and learn about HOPE's mission to develop affordable housing options along the shoreline.
Executive Director, Lauren Ashe noted, "We are very excited to host this event at the Old Lyme Country Club and share HOPE's progress in making affordable housing options a reality for members of our community.   The need for affordable homes has impacted many of neighbors who may be working full time but unable to make ends meet or they may be young adults who wish to stay or return to the area where they grew up.  This evening is about friendship, partnership and community, while enjoying a glass of wine and refreshments."
Anyone interested in attending can RSVP to Loretta@HOPE-CT.org or by calling 860-388-9513.
Founded in April 2004, HOPE Partnership is a non-profit organization committed to advocating and developing affordable housing opportunities to support families living and working in southern Middlesex County and surrounding towns.  HOPE's purpose is to advocate for and create high-quality rental housing targeted to people earning between 50 and 80 percent of the local median income.