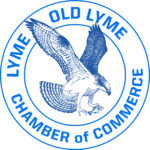 Join members of the Lyme-Old Lyme Chamber of Commerce at their next Monthly Dinner Meeting at Stella's Restaurant & Pizzeria on Wednesday, March 21. All members, prospective members and other interested parties are welcome.
Cocktails and business networking begin at 6 p.m., with a three-course dinner starting at 7 p.m. The cost is $25 per person and the dinner choices are as follows:
Entrées
Everyone will receive a side Caesar salad  and fresh bread for the tables

Pennette – Italian sausage, peppers, onions, tomatoes, fresh basil and spinach in a garlic chardonnay sauce, tossed with penne. **Can be made vegetarian
Grilled Shrimp Scampi – grilled shrimp & tomatoes n a garlic lemon basil wine sauce served with linguine
Chicken Piccata – baked breaded chicken breast topped with capers with a EVOO and lemon wine sauce served with penne pasta
Desserts
Fallen Chocolate Cake
Ricotta Cheese Cake
The guest speakers are members of the Mentoring Corps of Community Development (MCCD).  This group, which operates in both Lyme and Old Lyme, does an enormous amount of 'good works.'  It promises ot be an exciting presentation since everyone is looking forward to hearing what MCCD has achieved to date and what the group plans to do in the future.
New members can join the Chamber and current members can renew at the meeting. Annual membership is still only $50, payable to Lyme-Old Lyme Chamber of Commerce.
Seating is limited. Make payment for a dinner reservation at this link on the Chamber website or send details by email to email@lolcc.com.  Dinner selections must be received by end of day on Tuesday, March 20, and payment can either be made online or by check brought to the meeting.
Questions? Contact Chamber President Olwen Logan at editor@lymeline.com