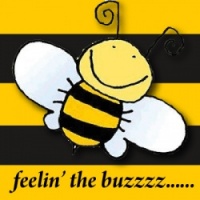 The Lyme-Old Lyme Education Foundation's (LOLEF) 6th Annual Trivia Bee will be held Friday, March 16, starting at 7 p.m. prompt at Lyme-Old Lyme Middle School.
Local businesses, community organizations and neighborhoods are invited to enter teams of four into this adult trivia contest, arguably the most "bee-dazzling fun-draiser" in The Lymes!
Full details of the contest and rules are at this link.
Teams are encouraged (but not required) to choose a fun team name and dress in costume. The evening will be hosted by LOLEF and there will be entertainment with prizes galore for the audience between rounds.
The winning team from each round will participate in a championship round. Teams will compete for the Honey Cup, a perpetual trophy, as well as the honor of being crowned Lyme-Old Lyme's Trivia Bee Champion. Prizes will also be awarded for the Best Team Costume and Best Team Name.
Spectators are encouraged to cheer on their favorite teams in person. Audience admission to the Bee is free.
Refreshments, local honey and tech-raffle tickets will be available for purchase.
The LOLEF supports innovative educational initiatives throughout our schools and community. Thanks to community support, the LOLEF has donated over $160,000 since its inception in 2006. The LOLEF works closely with, but is independent of, Lyme-Old Lyme Schools.
The LOLEF counts on the success of fundraisers such as the Trivia Bee to keep the Foundations' grants program vibrant.
Businesses and organizations are invited to enter a team of their own or, if they prefer, to sponsor a team made up of teachers and or students from our local schools. Admission is $200 for each team.
If you would like to participate in the Bee or become a corporate sponsor, visit this link for all the information relating to the event or call Roger Nosal at 860-434-0814 with questions.