The next Southeast Connecticut World Affairs Council (SECWAC) meeting takes place Tuesday, Feb. 6, at Saybrook Point Inn. Chris George, Executive Director of Integrated Refugee & Immigrant Services (IRIS), based in New Haven, will speak at 6 p.m. on "Refugee Resettlement in Connecticut," and discuss the role of IRIS, a government- and privately-funded nonprofit organization dedicated to providing a new home to refugees.
IRIS helps refugees on the road to self-sufficiency by providing lifesaving support during their transition to life in the United States. The organization helped welcome 475 refugees to Connecticut in 2016.
A reception will begin at 5:30 p.m., and the main event will begin at 6 p.m.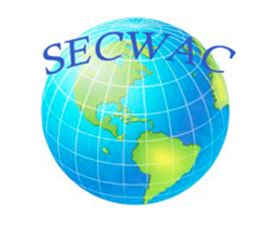 The presentation is a part of the SECWAC Speaker Series. SECWAC meetings are free to members (half-year membership February-June is $37.50/year; $12.50/year for young professionals under 35). Walk-ins are $20 for the general public (non-members; the $20 cost can subsequently be applied towards a SECWAC membership). SECWAC membership is free for area college and high school students.
Immediately following the presentation, SECWAC meeting attendees have the option for $35 to attend a dinner with the speaker at Saybrook Point Inn. Reservations are required by Monday, Jan. 29, at 860-912-5718. Reporters are welcome to attend as guests of the SECWAC Board. Interested reporters should contact Paul Nugent at info@secwac.org or 860-388-9241. -more-
IRIS is a government- and privately-funded nonprofit organization dedicated to providing a new home to refugees. Starting out in 1982 as the Diocesan Refugee Services Committee, it changed its name to the Interfaith Refugee Ministry (IRM) in 1990. The organization then underwent another name change in 2007 to IRIS – Integrated Refugee & Immigrant Services – reflecting its inclusive, more secular organizational culture and the decision to extend some services to address the critical needs of immigrants. Throughout its history, IRIS has helped refugees from all over the world, with the numbers and nationalities of clients fluctuating over time. Learn more at http://www.irisct.org/.
Chris George has worked overseas for most of his career. Beginning in 1977, he was a Peace Corps volunteer in the Sultanate of Oman, which led to a job with the Quakers in Lebanon, and then to a job with Save the Children in the Gaza strip. Overall he spent about 12 years on the West Bank in Gaza, doing humanitarian work, working with refugees. He returned to the United States in 2004, settling in Connecticut, and was hired by the Interfaith Refugee Ministry in 2005.
SECWAC is a regional, nonprofit, membership organization affiliated with the World Affairs Councils of America (WACA). The organization dates back to 1999, and has continued to arrange 8-10 Speaker Series meetings annually, between September and June. The meetings range in foreign affairs topics, and are hosted at venues along the I-95 corridor, welcoming members and guests from Stonington to Old Saybrook, and beyond.
SECWAC's mission is "to foster an understanding of issues of foreign policy and international affairs through study, debate, and educational programming." It provides a forum for nonpartisan, non-advocacy dialogue between members and speakers, who can be U.S. policy makers, educators, authors, and other experts on foreign relations. Learn more at http://secwac.org.