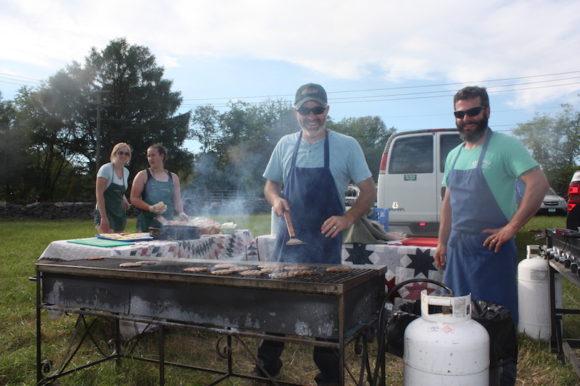 The Lyme Land Conservation Trust celebrated its 50th anniversary last Saturday with a barbecue picnic on the field next to the iconic Grassy Hill Church that the Land Trust saved several years from being turned into a housing development.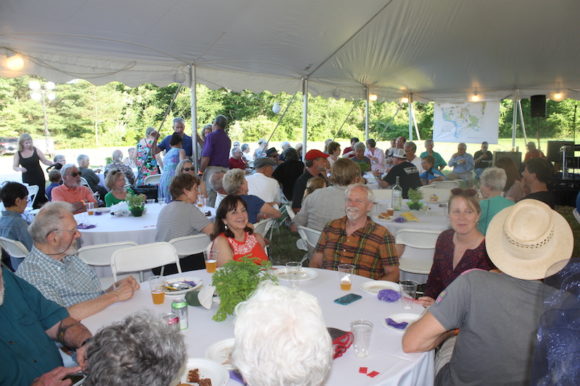 In keeping with the Land Trust's tradition of focusing its energies on environmental preservation rather than social galas, the picnic was low-key and informal.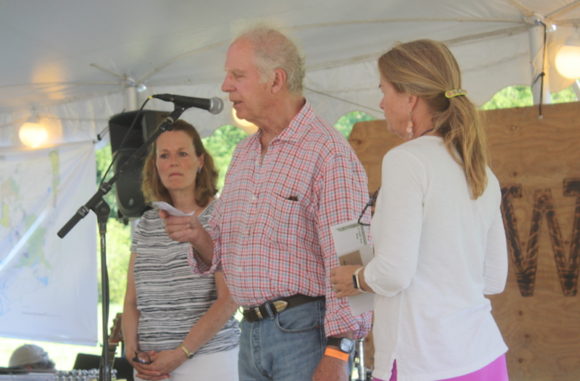 President John Pritchard's remarks were brief, noting the Land Trust's astounding success in helping to protect the rural character of Lyme, thanking the picnic volunteers, and reminding the picnickers that they are responsible for the Land Trust's achievements.

He then turned the microphone back the Plywood Cowboy band, which provided lively music for the event.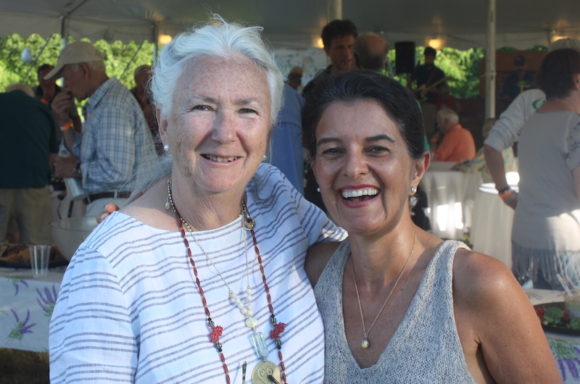 And clearly a good time was had by all!