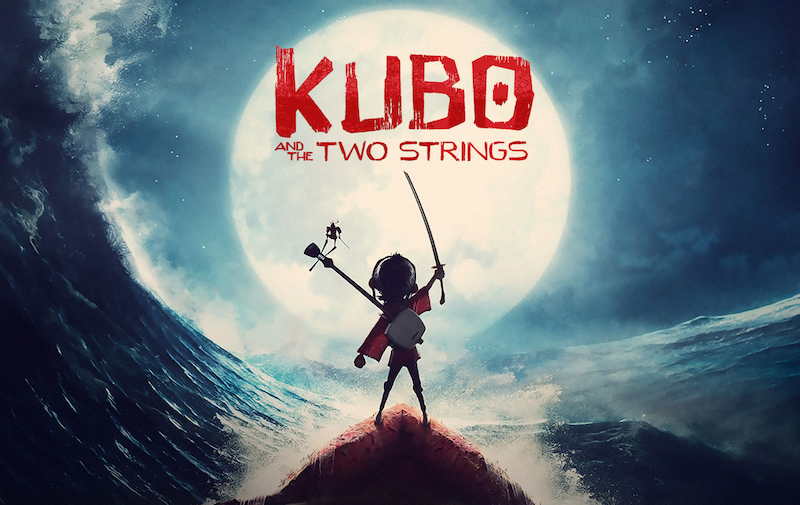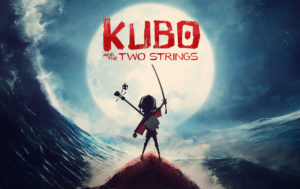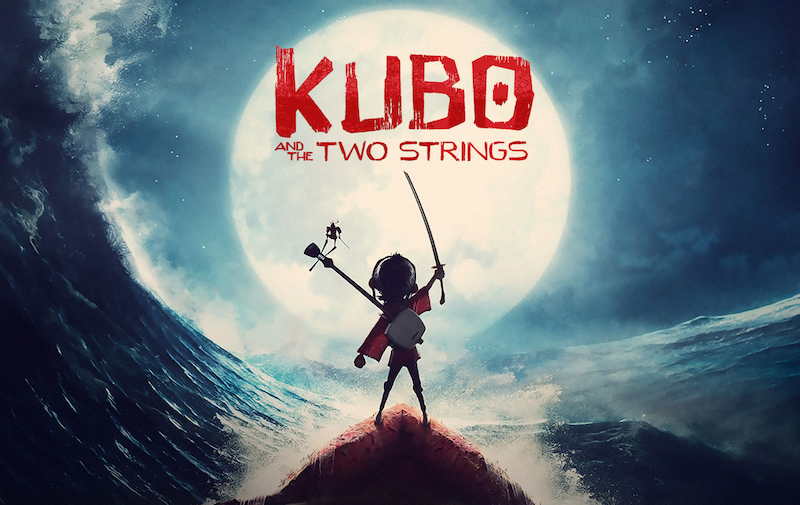 Truly, if you enjoy learning about ancient mythology, you will enjoy watching Kubo and the Two Strings, brought to you by Laika, the filmmakers behind Coraline and The Boxtrolls. With an all-star-studded cast that includes Charlize Theron, Matthew McConaughey, Ralph Fiennes, Rooney Mara, and Star Trek actor/turned social media personality George Takei, this stop-motion animation film does not disappoint.
We are told the story of Kubo, a young one-eyed boy, who cares for his ill mother by transforming paper into origami masterpieces through his shamisen (a string instrument indigenous to Japan). After staying out past dark (as he was warned against many times), his mother's sisters destroy his village and attempt to take his remaining eye.
Upon escaping the terror of his aunts, Kubo comes across the incarnate version of his wooden monkey (voiced by Ms. Theron) brought to life by his own mother's magic, and eventually Beetle (Mr. McConaughey), who join him on a quest to retrieve the armor worn by his father, a Samurai warrior.
The film often invoked reminders of ancient mythology, in which the character is forced to embark on a quest, accompanied people who are both reasonable and unreasonable, in which the protagonist must locate something precious in regards to the parent he never knew, who was a great warrior and up to whose image he seeks to live. This ranges from classical mythology to modern entertainment (think of Luke Skywalker in Star Wars, prior to learning his father was the enemy he was fighting all along [not spoiling anything about this film, disclaimer] or even Telemachus, son of Odysseus in The Odysessy.)
Perhaps what is most rivaled by its story and performances is its original score, which I have no doubt will at least be nominated by many award shows this upcoming season.
It was released in 3D, a trend in movies that I do not understand. Despite being a family-friendly film, I would caution those who have very young children from seeing this. One of the main themes revolves around the title character missing an eye and his grandfather and aunts seeking retribution on his life or his remaining eye, as well as there being some frightening images and scary scenes.
But anybody above the PG-warned audience will find this movie to be an ultimate delight.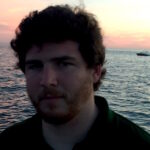 About the Author: Kevin Ganey has lived in the Lyme/Old Lyme area since he was three-years-old, attended Xavier High School in Middletown and recently graduated from Quinnipiac University with a degree in Media Studies. Prior to his involvement here at LymeLine.com, he worked for Hall Radio in Norwich, as well as interned under the Director of Communications at High Hopes Therapeutic Riding Center. Kevin has a passion for movies, literature, baseball, and all things New England-based … especially chowder.