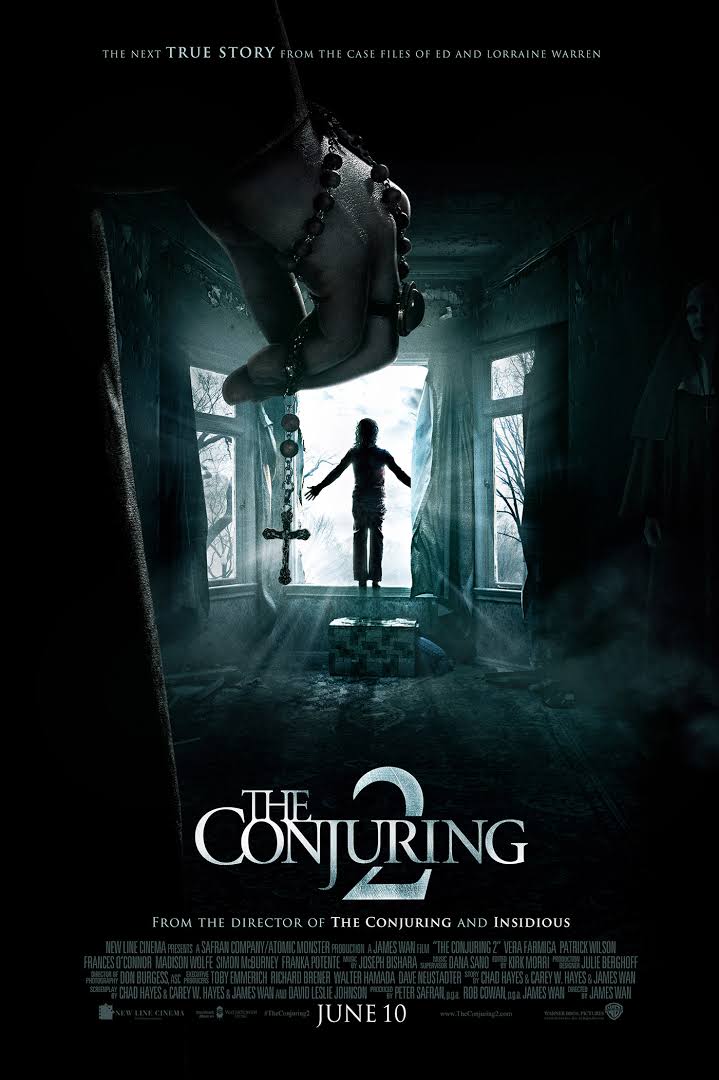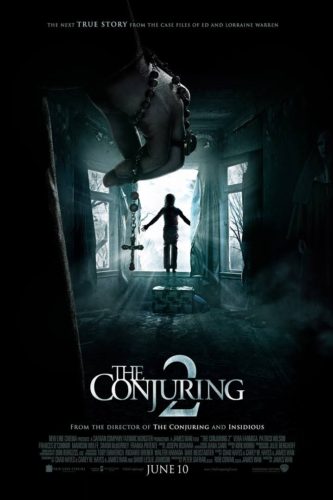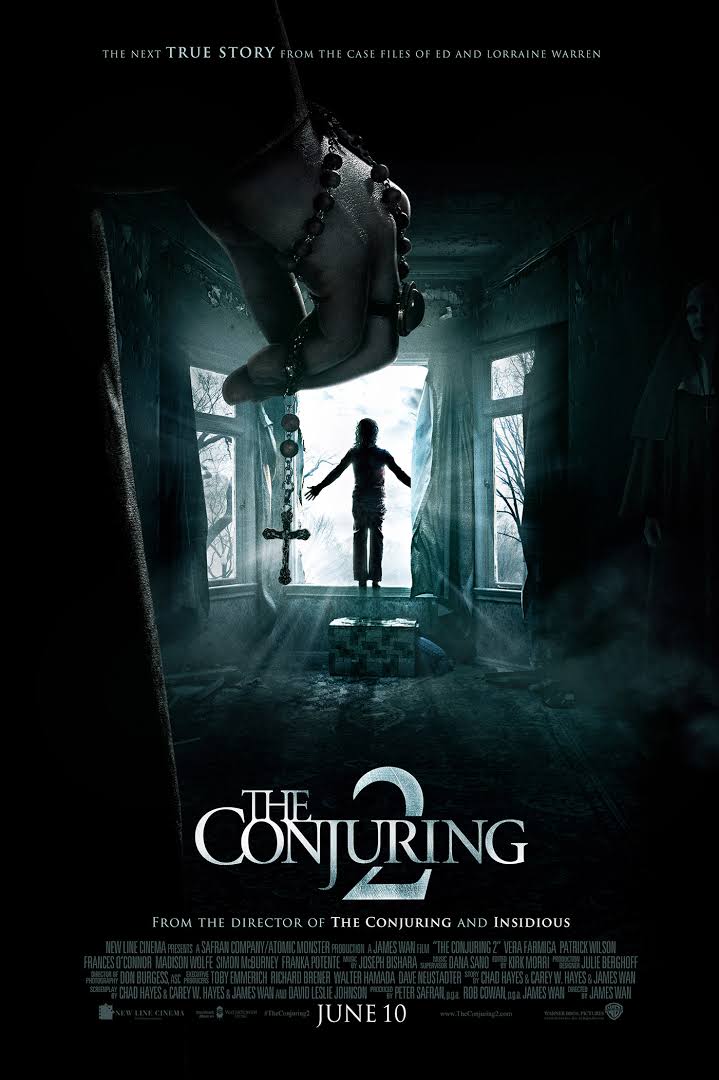 A little disclaimer: unless you like "jump" moments in movies, avoid The Conjuring 2 (there's a lot of them).
The sequel to the highly successful 2013 film, The Conjuring, tells the story of another paranormal case tackled by real-life demonologist couple, Ed and Lorraine Warren (Ed passed away in 2006, while Lorraine still lives in their family home in Monroe, Connecticut). The Warrens are perhaps best known for investigating the claims of the Amityville Horror.
For those who are not familiar with this legend, as well as the references and parodies throughout pop culture, 23-year-old Ronald DeFeo, Jr. murdered his parents and four siblings in the middle of a 1974 night, claiming he was coaxed into committing the acts by "voices." A new family, the Lutzes, eventually moved into the home a year later, had their priest bless the home, and claimed that during the blessing, he heard a masculine voice tell him to "get out," accompanied by a slap across the face, bleeding hands, and flu-like symptoms. The Lutzes only lasted 28 days in the house before they took off.
Upon researching the Warrens, it came as no surprise that they were subject to a great deal of scrutiny and controversy, as many skeptics claim there are holes in their stories regarding their investigations. This can be said about the Amityville Horror, as well as another case that took place in Seymour, Connecticut, and was featured on Discovery Channel's A Haunting program. The list goes on and on. However, even if you do not believe any piece of their stories, you cannot deny the horror that is embedded in them, and they will be sure to keep you up at night, worrying about all you cannot see.
I am not writing this as a way to propose or criticize claims about ghosts and the supernatural, although I have had certain experiences in allegedly haunted locations that have made me a believer in regards to the supernatural. The only form of apologetics I will engage in is quoting Hamlet, in regards to those who consider themselves to be "rationalists", in saying:
"There are more things in heaven and earth, Horatio, [t]han are dreamt of in your philosophy."
The Conjuring 2 opens with Ed and Lorraine investigating Amityville with the Lutzes. Lorraine goes into a trance and witnesses the massacres that took place in said home, as well as other frightening supernatural images, including a large nun with a demonic appearance. After this investigation, she urges Ed that they not take any cases for a while. Unfortunately, due to their newfound popularity, a family all the way across the Atlantic is able to plead to them for help, claiming a poltergeist is harassing them, and has taken a special interest in their daughter, Janet. Much to Lorraine's chagrin, they take on the case in hopes of defeating the evil spirit.
There is something about director James Wan's take on depicting this story, especially through his cinematography involving slow zoom-in's and "jump" stills in which we suddenly see something that has transcended our senses, as if it has taken off a mask that allowed it to remain unseen (or a ring, for those of us who are fond of J. R. R. Tolkien's stories of Middle Earth?). The soundtrack proves to be unique amongst all other forms of music, focusing mainly on violins and cellos reaching low and shrill notes. But what helps make this a great horror film is not the amount of disturbing images or loud sounds, but in its stories that are woven in and out of the main plotline, depicting Ed and Lorraine's marriage bond, and the victim family's sad home-life.
I have said this to many people in the past, and I will say it again: too often Hollywood makes horror films that are comprised of excessive blood and gore, and hires models, not to act, but to read lines. If you want a good horror film, you need a good story and good actors, and most of all a good portrayal of everyone's relationships. Just because you have beautiful college girl in nothing but her underwear screaming loudly and blood sprays on her does not guarantee a critical success. Perhaps a financial success, and maybe some experience for up-and-coming actors trying to get their feet in the door, and at the very most cementing a scene from the film into pop culture (but not for good reasons).
A great film for anyone who appreciates cinema, is fond of ghost stories, loves to be on the edge of their seat, or repeatedly scared to death. Enter the theaters, if you dare…
About the Author: Kevin Ganey has lived in the Lyme/Old Lyme area since he was three-years-old, attended Xavier High School in Middletown and recently graduated from Quinnipiac University with a degree in Media Studies. Prior to his involvement here at LymeLine.com, he worked for Hall Radio in Norwich, as well as interned under the Director of Communications at High Hopes Therapeutic Riding Center. Kevin has a passion for movies, literature, baseball, and all things New England-based … especially chowder.