This afternoon, the Town of Old Lyme opens its first ever art exhibition in Memorial Town Hall at 52 Lyme Street. There will be a reception with refreshments from 3 to 5 p.m. on the Friday in the foyer of the town hall's meeting room to which friends and family members of the artists and the general public are welcome.  There is no charge for admission.
The 24 works on view are drawings and watercolor pieces, which have all been created by members of the Lymes' Senior Center, who attended classes with local artist Sharon Schmiedel. Jeri Baker of Old Lyme, a member of the Senior Center's Board and also one of the artist exhibitors, explains that Schmiedel's classes have enabled many seniors, "to rediscover talent they may have had long ago and in other cases to develop new skills."  She described Schmiedel as, "An amazing instructor," who has encouraged her students to experiment and be, "a little brave."
Baker noted that she herself is typical of many of the students in that she, "used to do a lot [of art] in college and then life got in the way."  She encourages anyone who is thinking about renewing their interest in art to join Schmiedel's classes at the Senior Center, which are held Mondays for Advanced Watercolor and Drawing and Tuesdays for Introduction to Drawing.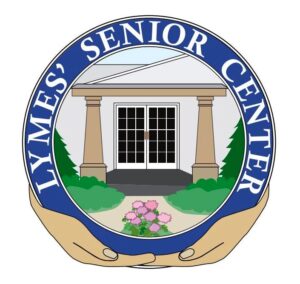 Baker says that the seniors whose works are featured in this exhibit are, "real proud to be the first ones exhibiting in the town hall."  Stephanie Lyon-Gould, the Senior Center Director adds, "They are excited to share their work with the Old Lyme community, and this exhibit is a great example of collaboration between the Lymes' Senior Center and the Old Lyme Town Hall."
Editor's Note: In an art-filled evening, attendees at this exhibition can stroll up Lyme Street to Studio 80 + Sculpture Grounds, where there will be another Opening Reception from 5 to 7 p.n. for Summer Sculpture Showcase 2016 featuring some 30 sculptures from guest artists intermingled with Gilbert Boro's own work on his expansive grounds adjoining the Lieutenant River.
For more information on classes and activities at Lymes' Senior Center or , call 860.434.1605 ext. 240 or email seniorcenter@oldlyme-ct.gov