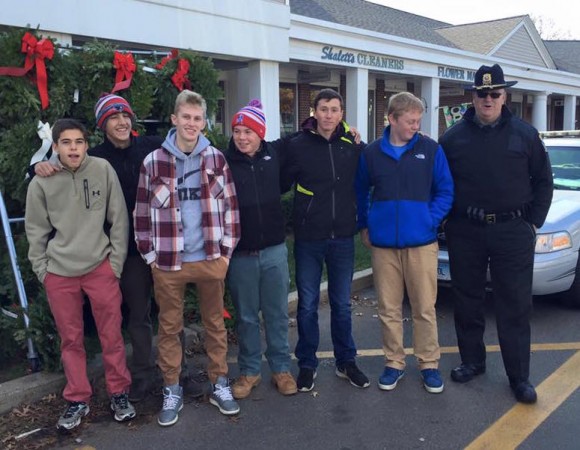 To the Editor:
The Lymes' Youth Service Bureau (LYSB) wishes to thank the Old Lyme Police Department for holding the recent Thanksgiving Food Drive. The Old Lyme Police officers donated their time to organize the food drive which collected donations on three dates at Old Lyme Marketplace, as well as items donated by residents, groups, and businesses.  Through the kindness of our community, the LYSB was able to distribute food to needy families in Lyme and Old Lyme, including senior citizens, and 97 children.  The food closets at the Lymes' Senior Center, and the Old Lyme Social Services were also stocked.
The 2015 Thanksgiving Food Drive is an example of how collaboration among organizations can improve the quality of life for our residents.  The Lyme-Old Lyme community has a history of generosity and volunteerism, and for this I am grateful.
On behalf of the LYSB staff and board, I wish you all a Happy Thanksgiving.
Sincerely,
Mary Seidner,
Old Lyme.
Editor's Note: The author is the Director of Lymes' Youth Service Bureau.