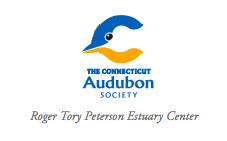 The Roger Tory Peterson Estuary Center (RTPEC) Spring 2017 Lecture Series presents three powerful lectures during early May:
Tuesday, May 2, 5 p.m. Old Lyme Town Hall:
David Kozak, Senior Coastal Planner from CT DEEP, will address the impact of sea level rise, specifically on the Connecticut River Estuary and Tidal Wetlands.  Kozak is the project manager for applying the Sea Level Affecting Marsh Migration (SLAMM) model to Connecticut's shoreline to evaluate the potential response of our coast's natural and built environments to sea level rise.  He will address the origins of our coastal marshes, the physical and biological processes that sustain them, how they contribute to the health of the estuary, how they defend against rising sea levels, and how we can breach their migration barriers.  His work also incorporates the latest sea level rise forecasts, which project sea level rise to be accelerating and to rise higher than previously thought.
Tuesday, May 9, 4 p.m. Essex Meadows: 
Kimberly Damon-Randal, for NOAA's National Marine Fisheries Service, will discuss the rediscovery of the Atlantic sturgeon in the Connecticut River Estuary and NOAA's designation of the Connecticut River as a critical habitat for the threatened and endangered Atlantic sturgeon.
Tuesday, May 16, 5 p.m., Lyme Art Association:
Dr. Gregory Nobles is a historian and author of the new biography, John Jay Audubon, The Nature of the American Woodsman . This lecture discusses J.J. Audubon, the naturalist and painter, as well as the rise of citizen science.
These lectures continue RTPEC's tradition of  attracting leading scientists, artists and authors to lecture on interesting vital topics and critical issues on the Connecticut River Estuary and its watershed. Members of RTPEC are also working with Kimberly Damon-Randall to have a "Meet a Scientist event at the Lyme Consolidated School with the 5th grade class.
The RTPEC also plans to meet the explosive demand for their Science in Nature Education Programs in Middlesex County (Essex Elementary School) and New London County (Lyme-Old Lyme Schools, New London Harbor Elementary School, and East Lyme Elementary School). These are provided with the assistance of numerous private donors, the Kitchings Family Fund at The Community Foundation for Middlesex County, The Community Foundation of Eastern Connecticut,, and the Rockfall Foundation.
To date, the" outdoor classrooms" have included Hammonasset State Park, Old Lyme Land Trust's Mile Creek Preserve and Lyme Land Conservation Trust's Jewett and Pleasant Valley Preserve. In the Spring, RTPEC will also access natural areas of the City of New London.
This  Spring, RTPEC thanks the following partners for their support:
(a) Connecticut River Museum
(b) Town of Old Lyme
(c) Essex Meadows
(d) Lyme Art Association
(e) National Oceanographic and Atmospheric Administration
(f) Connecticut Department of Energy and Environmental Protection