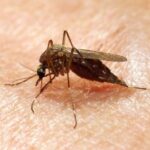 The Old Lyme Board of Selectmen has announced a Special Town Meeting this coming Wednesday, July 26, at 7:30 p.m. in the Meeting Hall at Old Lyme's Memorial Town Hall to discuss and vote on two matters.
The first is to approve the expenditure of $30,000 for Mosquito Management Plan for Fiscal Year 2018, as recommended by the Old Lyme Boards of Selectmen and Finance.
The second is to approve the additional expenditure of $25,000 from the Town Buildings Improvement Fund for exterior work on the town hall.  This proposal is also recommended by the boards of selectmen and finance.
Readers are advised to take photo ID if they wish to vote.