The Lyme Farmers Market is open today from 9:30 a.m. through 1 p.m. at Ashlawn Farm in Lyme. It is the only market in New London County to be held on a working farm and its mission is to promote sustainable agriculture with locally-grown and -produced food, crafts, and specialty products.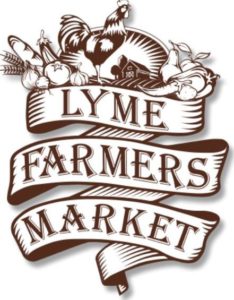 Vendors from the past 15 years will be present, along with several new ones. Market-goers will enjoy high quality organic produce, along with baked goods, seafood, meats, wine, and handcrafts.
There will be live music by The Grays, who play original and standard jazz compositions.
This weeks guest vendors include BeBo Beverage with Kombucha and Seacoast Mushrooms with their locally grown Mystic crop of organic, non GMO and voted Best in CT 'shrooms. Freak of Nature brings handcrafted soaps and Natural Billy his raw, vegan salad dressings.
Mark Evankow will have stone bowls and bird baths. Handcrafted jewelry and tie dyed items will be sold by Moxie & Mission and the Olive Oil Factory will be back in the field with infused oils and vinegars.
This year's seasonal vendors include:
Dondero Orchards
Meadowstone Farm
Burgis Brook Farm
Vic's Guac Shop
Howards Bread
Cold Spring Farm
Pursuit of Pastry
Maple Breeze Farm
Mystery Farms
Peter Giamo Olive Oil
Charter Oak Scanning
Upper Pond Farm
Best of Everything Gourmet
Sunset Hill Vineyard
The Chicken Lady
The market is a non-profit entity, able to accept contributions and apply for grants to promote sustainable agriculture.