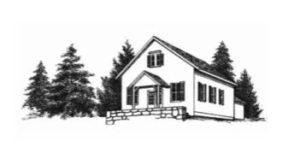 The Lyme Public Hall Association will hold a Tag Sale and Bake Sale on Saturday, Aug. 5, from 9 a.m. to 1 p.m.  The sale will feature housewares, furniture, jewelry and unexpected treasures, as well as a bake sale with home-made pies and other tasty treats.
Intake for the Lyme Public Hall sale will be from 10 a.m. to 2 p.m. Monday, July 31, through Thursday, Aug. 3.  There will also be evening drop-off on Thursday, Aug. 3 from 6 to 8 p.m.  The Hall will not accept large appliances, upholstered or particles board furniture, consumer electronics (TVs, computers, fax machines, etc) or large exercise equipment. In addition, no clothing, records or books will be accepted for sale.
Proceeds will go toward the maintenance of the Lyme Public Hall building, the Lyme Local History Archives, and programs for the public.
For more information on the Lyme Public Hall sale, call  (860) 434-1929 or email wdenow@comcast.net.
The Lyme Public Hall is located at 249 Hamburg Rd. (Rte. 156) in Lyme, CT.