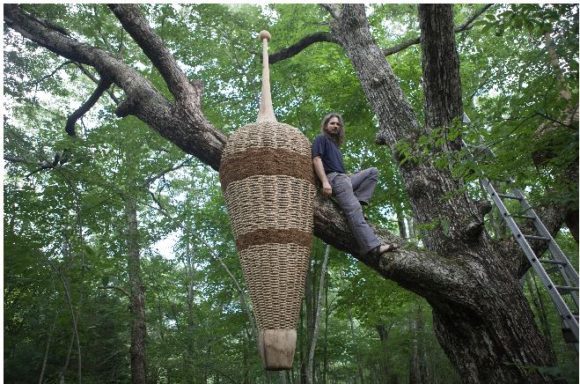 EAST HADDAM— I-Park is re-opening the 2017 Site-Responsive Art Trail for a second public viewing. The event will be today, Saturday, Aug. 26, from 10 a.m. until 2 p.m. with a rain date of Sunday, Aug. 27. Although the artists will not be onsite for the exhibition, 11 of the 12 installations created during the May residency will be represented.
For additional information, write events@i-park.org or call 860-873-2468.
I-­Park is an artists-in-residence program offering fully-funded, four-week residencies in visual arts, architecture, moving image, music composition/sound art, creative writing and landscape/ecological design. Since its founding in 2001, I-­Park has sponsored more than 800 residencies, and has developed cross-­disciplinary projects of cultural significance and brought them into the public domain.
I-­Park's 450-acre campus encourages dialogue between the natural and built environments, and has been the setting for exhibitions, performances, symposia, and programs that facilitate artistic collaboration.
For more information, visit i-­park.org.