Contingency plans were in place for the anticipated rain but were never needed. Old Lyme's 2017 Midsummer Festival was once again a hugely successful event enjoyed by thousands.
Enjoy our photos below to experience again — or perhaps for the first time if you couldn't be there – all the sights (you'll have to imagine the sounds!) of the Festival!
The 'Fence Artists' in their new location at the Old Lyme Inn drew large crowds.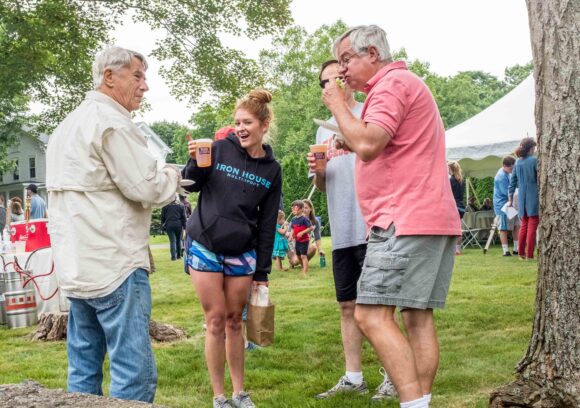 Up and down Lyme Street, there were food and drink options galore — and happy smiles everywhere — especially this one from Meagan Crowley!
The Class of 2019 hosted a Bake Sale extraordinaire in front of Center School where the Lyme-Old Lyme Schools were a welcome first-time participant in the Festival.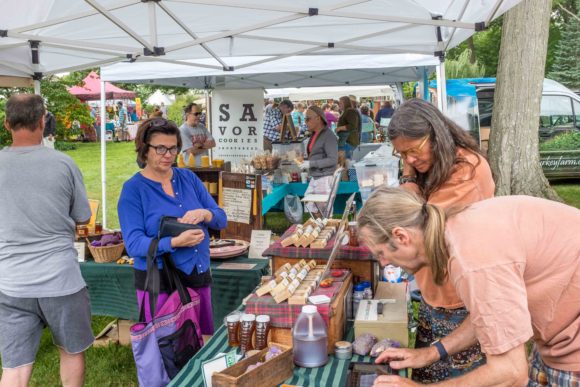 David Brown carefully totaled a customer's purchases of honey and other 'bee-related' items at the stall on the Florence Griswold Museum grounds.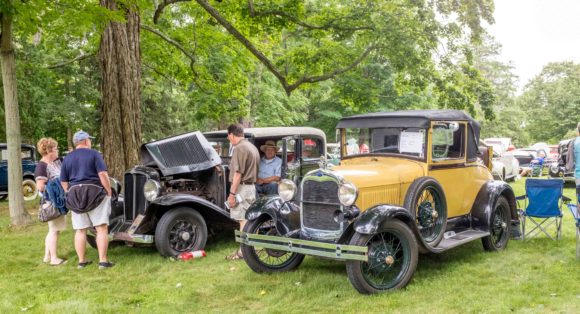 Having been rained out on Memorial Day, the Lyme-Old Lyme Lions joined the festival for the first time this year on the grounds of the Bee & Thistle Inn …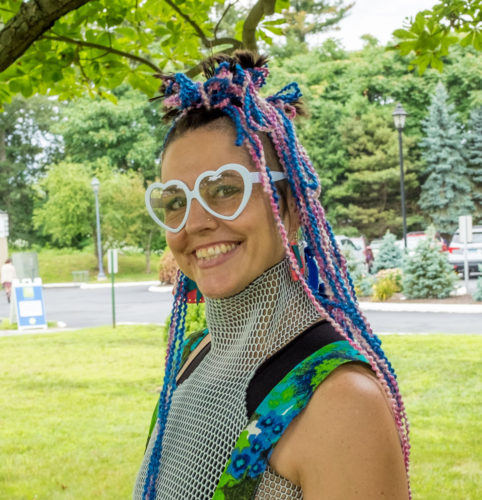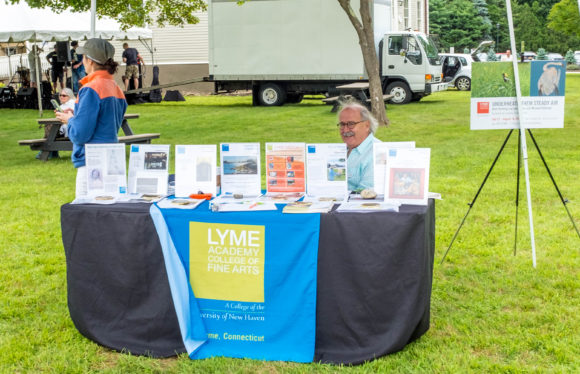 A smiling VP of Development, Fritz Jellinghaus, manned the Information Table at Lyme Academy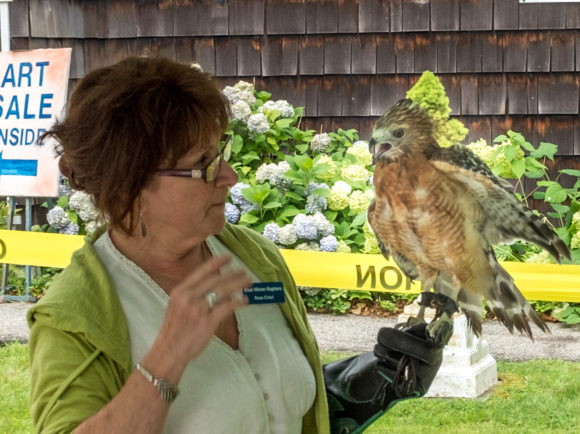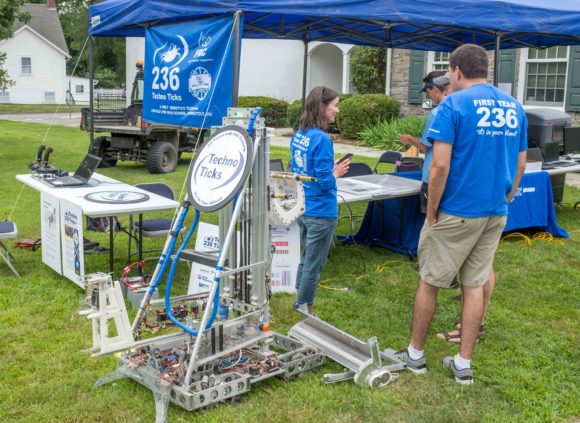 Back at Center School, the Techno-Ticks strutted their robotics 'stuff' to the delight of festival visitors.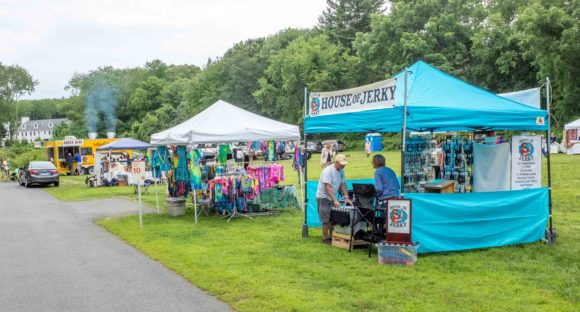 The Lyme-Old Lyme Chamber of Commerce hosted a Vendor Fair on the lawn opposite Lyme Academy.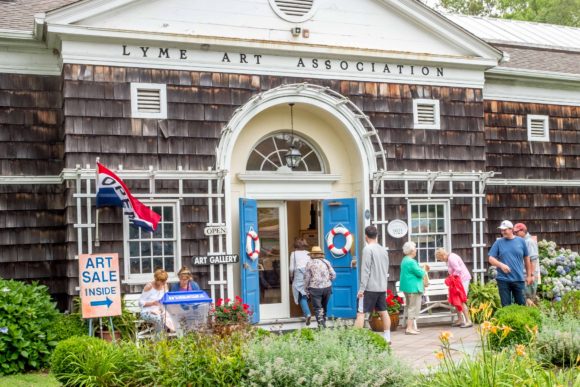 It was all go at the Lyme Art Association with art inside and out.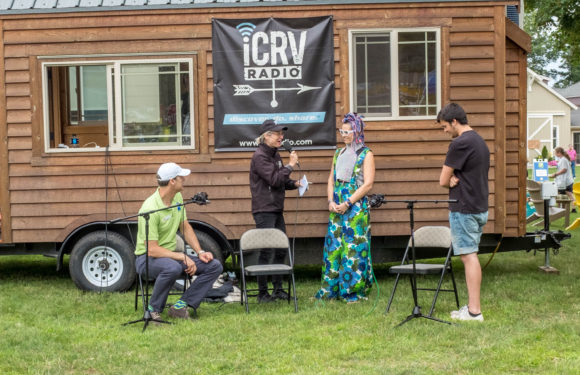 Ibby Carruthers of iCRV Radio was busy all day interviewing Festival personalities.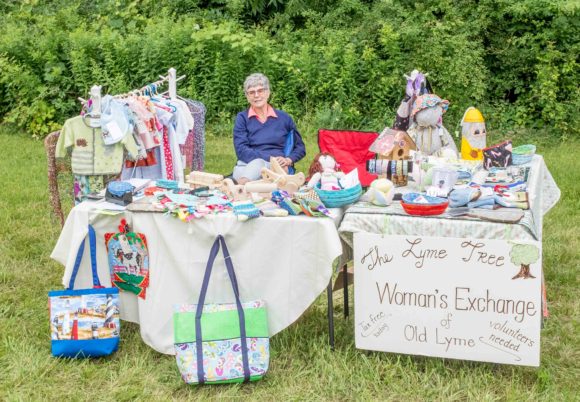 The Lyme Tree Woman's Exchange sold their beautiful wares in the Chamber's Vendor Market.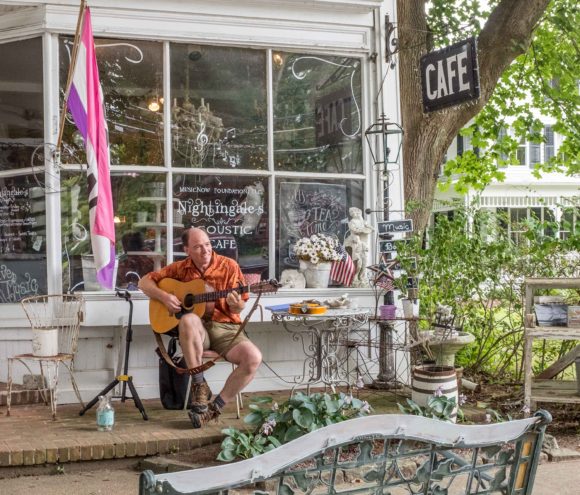 A musician played in front of Nightingale's Acoustic Cafe.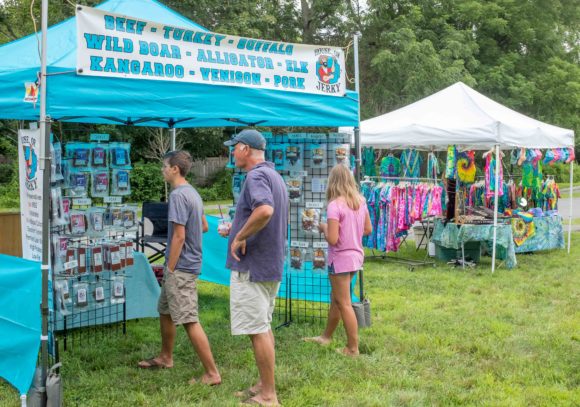 Wild boar, alligator, kangaroo …? Yes, all types of jerky on sale at the Festival.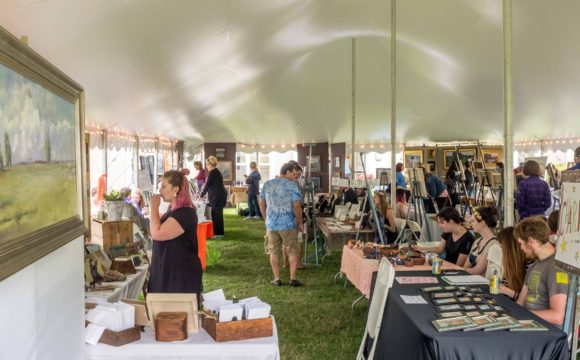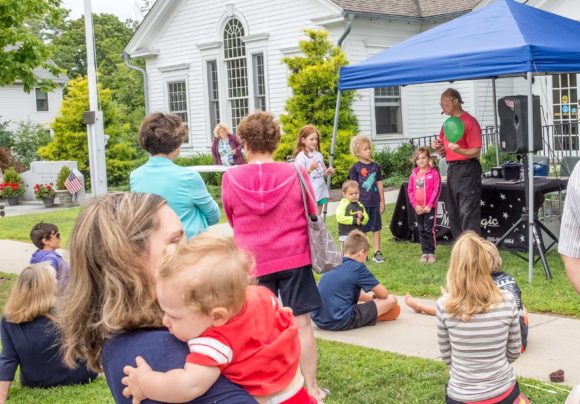 The Balloon Man entertained all ages in front of the Old Lyme Town Hall.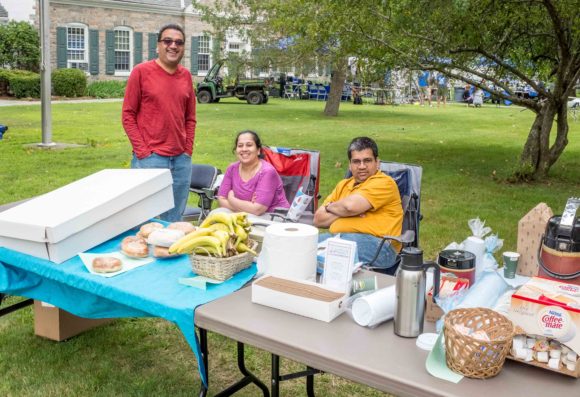 Andy's Deli was a wonderful new addition to the festival this year.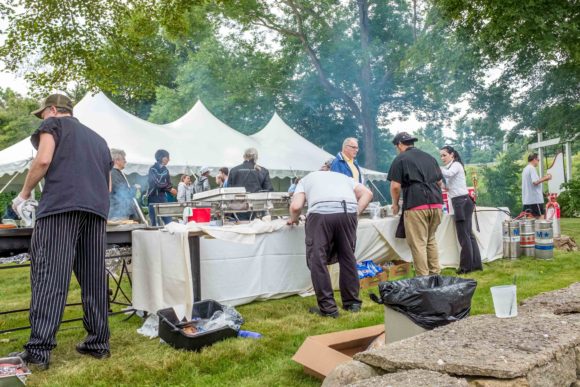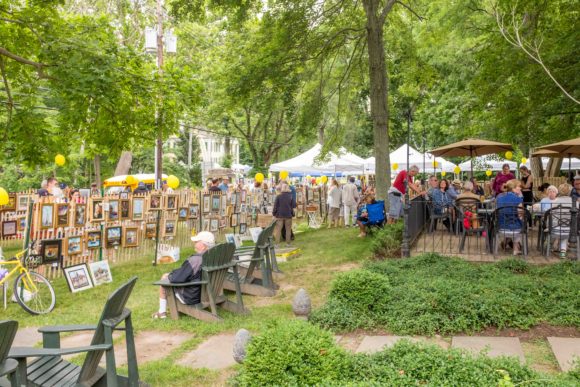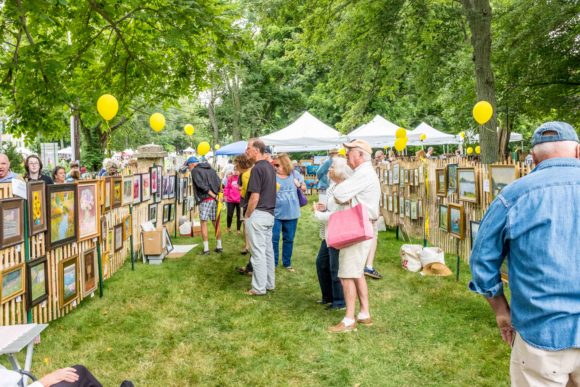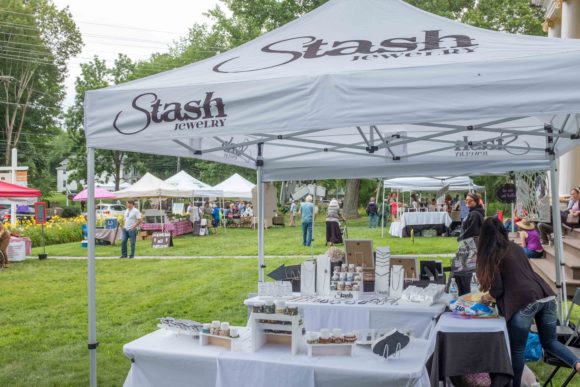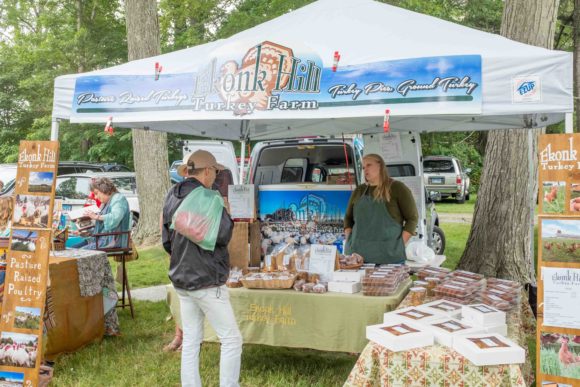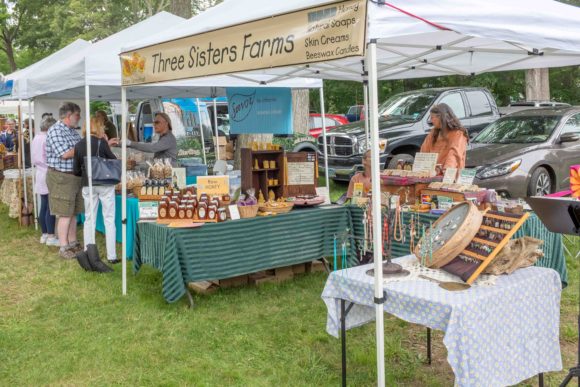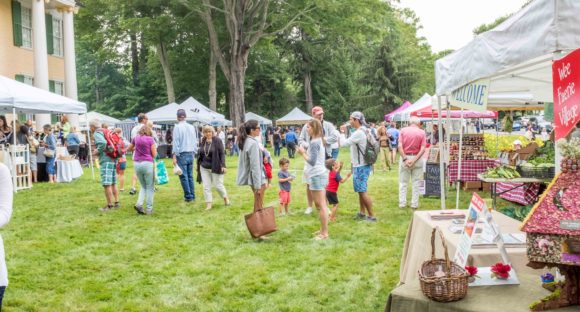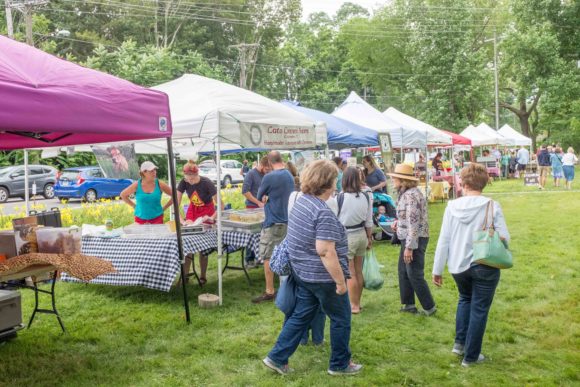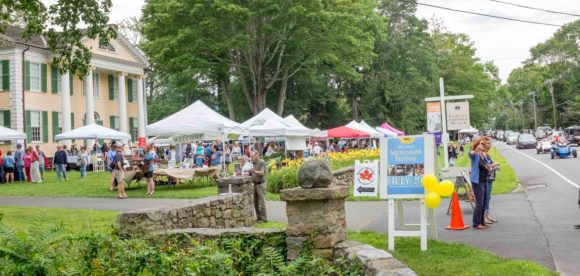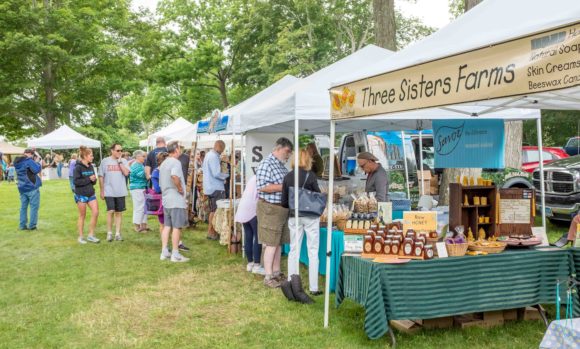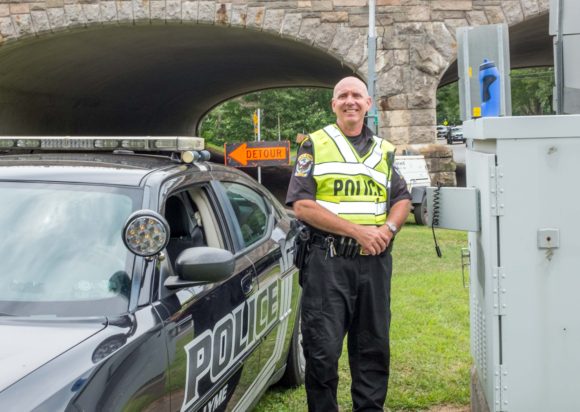 And keeping everyone safe throughout the day were the always cheerful Old Lyme Police!