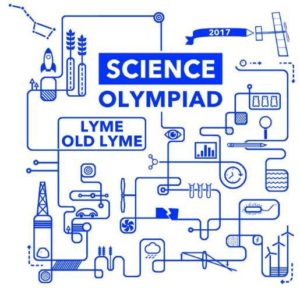 Lyme-Old Lyme Schools' Science Olympiad team has just returned from the 2017 National Science Olympiad held at Wright State University in Fairborn, Ohio, after breaking the Connecticut state record for their final position in the B Division (Grades 6 through 9)
The Lyme-Old Lyme team broke the Connecticut state record at last year's tournament when they came in as the top-placed team from Connecticut and in 33rd place overall.
At this year's event, Lyme-Old Lyme placed 28th overall beating their previous year's record.
Lyme-Old Lyme debuted in the National Science Olympiad tournament in 2012 placing 51st nationally. The competition includes over 60 teams representing the United States as well as a dignitary team representing Japan.
Nick Fava's and Regan Kaye's "Wright Stuff" placed 8th nationally thanks to their tremendous effort and the strong support they received from community member and event coach John Koptonak. 
Head coaches Shannon Glorioso and Elizabeth Dushin credit their ongoing success to the talent and commitment of both the students and volunteers involved in this community effort.