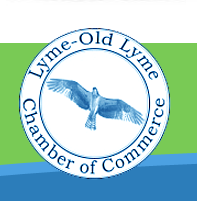 The Lyme-Old Lyme Chamber of Commerce is hosting Business After Hours at the Shoreline Community Center, 39 Hartford Ave., in the Soundview area of Old Lyme, on Wednesday, May 17, from 5:30 to 8 p.m. 
Join Chamber members to network with other local businesses and hear Doug LoPresti and Colleen Atkinson of Critical Skills Education & Training, LLC, give a short presentation titled, "Ordinary People Doing Extraordinary Things." 
All are welcome, especially prospective Chamber members — this is a great opportunity to see the Chamber in action and evaluate whether you wish to join.
Come and enjoy some wine or soft drinks and cheese plus other light hors d'oeuvres while LoPresti and Atkinson explain how to become part of
Old
Lyme
's commitment to Emergency Cardiac and Stroke Care.
This will be an informative and interactive event to learn things that everyone from age 4 to 104 should know, such as:
When to call 911
What you can do before the ambulance arrives
What we will do after we arrive
What happens when we arrive at the hospital

Old

Lyme

's award as a "HeartSafe Community" and what it means to you
LoPresti and Atkinson are founders and owners of Critical Skills Education & Training, a business dedicated to Instruction, certification and consultation in health and safety related topics. They are National Emergency Medical Technicians (NREMTs) and professional educators who are in active practice in the field.

There is no charge to attend, but an RSVP to email@lolcc.com would be helpful for planning purposes.