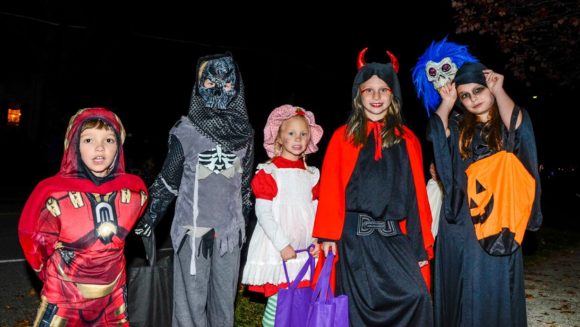 Oh, what a night it was on Lyme Street!  There were witches and warlocks, ghosts and ghouls, aliens and … adorable little girls just like the one in the center above … and (our inside information suggests …) these 'goblins' in the photo all live on the same street — but it's not Lyme Street …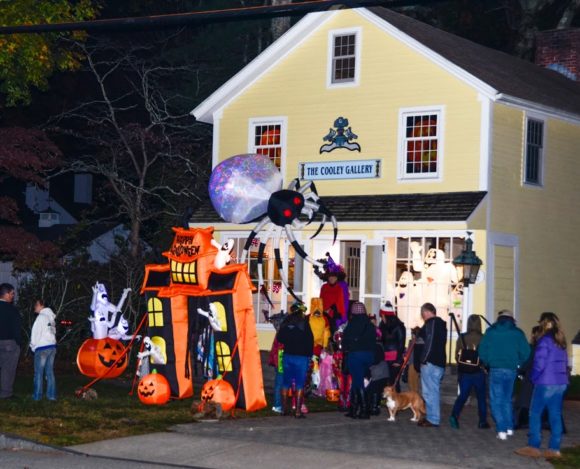 The Cooley Gallery was bedecked with the biggest spider that you'll ever see …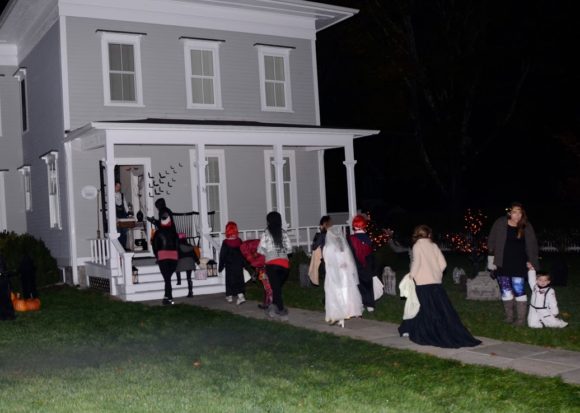 It seemed every house on Lyme Street had a continuous line heading towards the front door …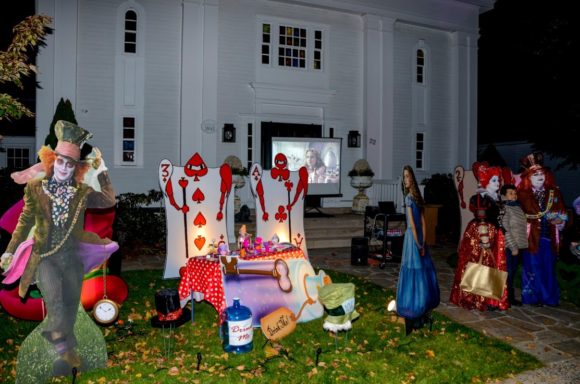 The Mergys outdid themselves yet again with an incredible Alice in Wonderland-themed tableau and even the appropriate movie …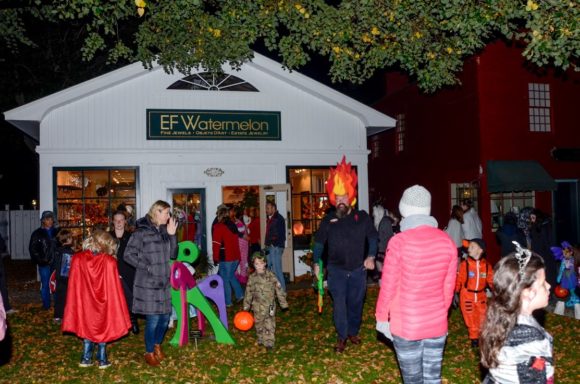 Whatever was happening inside E.F. Watermelon, it was sure drawing a crowd!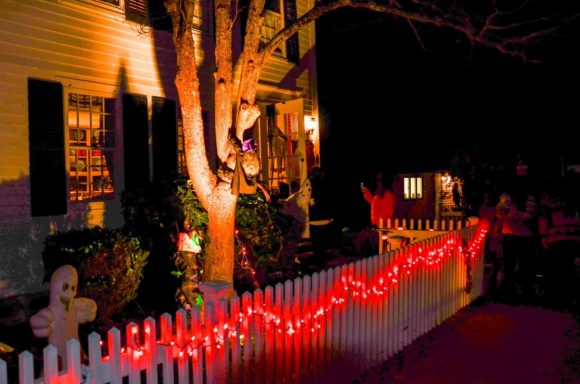 The Fairfield-Sonn residence was beautifully illuminated and decorated ready for the busy night ahead. Estimates from several houses along Lyme Street were of around 800 Trick-or-Treaters by the time the evening was done …
And just look look who showed up at their door!  We'll make no comment … other than "Great costume!"
We've no idea who this young man is … but his intense concentration on choosing his candy was too delightful to miss …
They came in the most fabulous costumes, with buckets and bags … and brimming with smiles!
And talking of costumes — who's this wonderful, cuddly, little skunk?  And yes, we did say skunk!  We think it may just be Max Garvin … and his similarly-attired mom, Missy!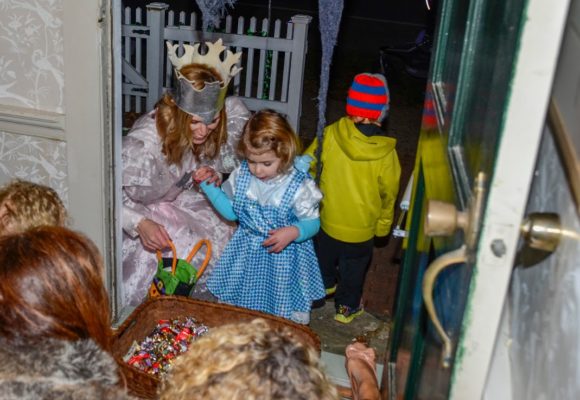 And who's this delightful Dorothy?  Please do tell …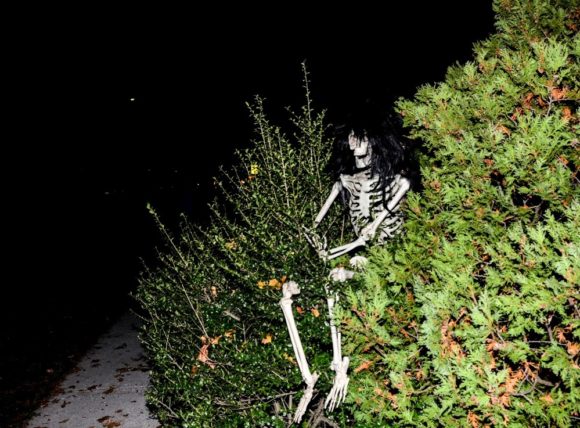 And finally, who's this lurking in the bushes??  Oh my, let's hope he's history after Halloween …